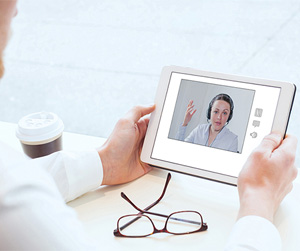 Weight loss, bariatric surgery, and well, let's face it life, can be difficult sometimes. Having support, a friendly ear, or words of encouragement can make all the difference.
Dr. Shillingford would like all of his weight loss surgery patients to feel like they have the support that they need. So, where can you turn for support? Dr. Shillingford's patients have many avenues where they can turn for support:
Dr. Shillingford's monthly Nutrition Support Meetings- Nutrition Support Meetings are held the second Monday of each month at 6pm in his Boca Raton office. These meetings are free for patients, and you can meet other patients as well as nutritionist Susan Peacock, and ask questions. Patients will often exchange contact information with each other to offer support in between meetings. See Dr. Shillingford's Calendar of Events to plan your attendance.
Dr. Shillingford Online Support Group Meeting- This is a newly offered free meeting for Dr. Shillingford's bariatric patients. The dates do vary each month, so watch out for Dr. Shillingford's email newsletters with the date and time each month. The benefit of this meeting is that any patient who lives far away or is unable to attend the in person meeting can join for free online.
Northwest Medical Center's Bariatric Support Group- Held the third Saturday of each month at 11 am at NWMC, these meetings are open to bariatric patients from multiple doctors. It's a good place to meet people and ask questions.
NWMC Facebook Group- This Facebook group is very active and other bariatric patients are quick to offer words of support, answer questions, and point you in the right direction. It's free, just request to join.
ObesityHelp- You can find a lot of great information, plus there are forums to ask your questions.
Dr. Shillingford's office- If you feel you need to speak to a professional one on one (a psychologist, dietitian, or psychiatrist), Dr. Shillingford's office can help direct you. Please let us know what you need by calling (561) 483-8840.
If you are seeking support, please look into one of these groups, or try one of your own. Select a group that provides positive feedback, words of encouragement, and medically appropriate advice. If you find members are discussing ways to "cheat" the surgery or find ways around the hard work, seek your support elsewhere. We know making the decision to have weight loss surgery, having the gastric sleeve, gastric bypass, or lap band surgery, and the hard work and dedication that follows can be difficult. We don't want any patient to feel alone in their journey. If you need additional support, we're here for you! Please call Dr. Shillingford's office at (561) 483-8840.