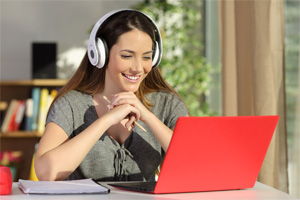 Dr. Shillingford's gastric sleeve, gastric bypass, and lap band patients have always been encouraged to attend his monthly Nutrition Support meeting held the second Monday of each month. Attending the meeting is often difficult for many patients due to a variety of factors (distance, timing, work, family responsibilities, etc). In order to accommodate the needs and requests of his patients, Dr. Shillingford is excited to announce a FREE monthly online support group open to all of his bariatric patients!
This online support group meeting will be hosted by Susan Peacock, MS, RDN. Susan is a Registered Dietitian and has well over a decade of experience working with bariatric patients. Susan also leads the in person Nutrition Support meetings, so there will be consistency with the support and answers provided at each meeting.
Lately, more and more bariatric patients are traveling to Dr. Shillingford for their gastric sleeve, gastric bypass, and gastric band surgeries from places like Orlando and Jacksonville, and even other states such as Texas, Michigan, New York, and Georgia. The newly offered free online support group will help these patients access another level of support that can help them maximize their weight loss efforts, keep their health on the forefront of their minds each month, and find a safe place in which to share their struggles and successes amongst people who will understand. They will also be a benefit for local patients who are unable to attend the in person meeting due to conflicting schedules or transportation issues.
The monthly online support group dates will be announced each month via newsletter, Facebook, and through Dr. Shillingford's Calendar of Events. The times and day of the week may vary to accommodate a wide varieties of schedules and time zones. Dr. Shillingford encourages all of his gastric sleeve, gastric bypass, and lap band patients, both old and new, to attend a support group session, either online or in person. Patients who attend support groups often feel that the meetings help them make better lifestyle choices, help them cope with post surgery difficulties, and allow them to forge relationships with people going through similar experiences.
Please keep your eyes out for the monthly announcement for the date of the online support group as well as the in person Nutrition Support group!