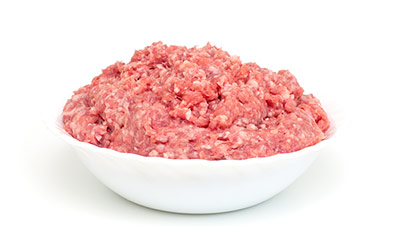 Looking for a high protein meal that you can have prepped and on the table in less than a half hour? Look no further than this Ground Turkey Hash.
Dr. Shillingford's gastric sleeve, gastric bypass, and lap band patients who can tolerate ground consistency meats and cooked vegetables can enjoy this versatile one pan meal. This meal can easily make a good dinner, but it also works just as well for breakfast. Many weight loss surgery patients do not easily tolerate eggs in the months after their bariatric surgery, and this ground turkey hash can make a great breakfast that's high in protein without using eggs (the eggs are optional in the recipe below). If your new stomach can tolerate ground turkey well, you can add variety to this dish by trading out the vegetables for a different flavor profile (as long as you choose low carbohydrate vegetables). For gastric sleeve, gastric bypass, and lap band patients who need a little more bulk to their meal, this hash can work well along with cauliflower rice.
Ground Turkey Hash
Adapted from: oursaltykitchen.com/ground-turkey-hash/
1 sweet onion diced to ½"
2 cloves garlic minced
1 lb. ground turkey
1/2 tsp dried thyme
1/4 tsp oregano
1/4 tsp red pepper flakes (if desired)
1 zucchini diced to 1/2"
1 yellow squash diced to 1/2"
1 bell pepper diced to 1/2"
1 tbsp fresh parsley chopped
sea salt to taste
cracked black pepper to taste
4 eggs (if desired)
1 tsp olive oil
Instructions:
Heat a nonstick skillet over medium high heat. Add oil and heat until shimmering. Add the onion and saute, stirring frequently, until the onions are soft, 4-5 minutes. Add the garlic and saute until fragrant, 1 minute.
Add the turkey to the onions and garlic, along with the herbs, red pepper flakes, and salt and pepper to taste. Saute, stirring frequently to break up the meat, until the turkey is no longer pink, 5-7 minutes. Drain if necessary.
Push the turkey/onion mixture to the edges of the pan. Add the zucchini, bell pepper, and squash and saute, stirring frequently, until the squash is tender but still retains a bite, about 5 minutes.
Taste for seasoning and add additional salt and pepper if needed. Sprinkle with fresh parsley.
If desired, wipe out the pan. Crack four eggs into the pan, one at a time, and fry until the whites are set, 3-4 minutes. Top hash with a fried egg and serve immediately.
This recipe can easily be scaled back to make 1-2 portions. Or you can cook a batch and reheat it in a pan or you can take it to work and reheat it in the microwave for a high protein, low carbohydrate meal on the go.
Dr. Shillingford, MD, PA is a board-certified surgeon specializing in advanced laparoscopic and robotic surgery, as well as obesity surgery. His gastric sleeve, gastric bypass, and lap band patients receive outstanding care during their stay at Northwest Medical Center's Center of Excellence in Bariatric Surgery, where Dr. Shillingford proudly serves as Medical Director. Follow up care for weight loss surgery patients is done in Dr. Shillingford's Boca Raton office, which is conveniently located for patients traveling from Miami, Fort Lauderdale area, West Palm Beach, and even Orlando and Tampa.