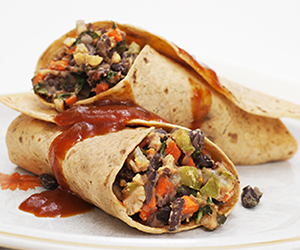 For many people to work in an office, going out and buying lunch is an everyday event. It's a chance to get out of the office environment, get a breath of fresh air, and take a break from the hecticness of the work. But, for gastric sleeve, gastric band, and gastric bypass patients, buying lunch out can bring on more problems than it alleviates.
Often times, food available for purchase near offices is mostly fast food. For bariatric surgery patients, most fast food menu items should be avoided due to their high caloric content. Even if you find a good and quick restaurant nearby, the portions served can be larger than bariatric surgery patients can safely handle. Also, the choices may not fit easily into the low calorie diet high protein most post bariatric surgery patients follow in order to achieve weight loss and successfully keep it off.
For office workers who find eating lunch out difficult, consider bringing food from home. For some, this may be a huge adjustment, so you can start by bringing lunch once or twice a week. The easiest way is to plan your lunch ahead of time. Leftovers make an easy lunch, and so do deli meat and cheese roll ups, tuna or egg salad, or cottage cheese and fruit. But for those who like a hot lunch, consider making a batch of food and freezing it in individual portions to grab and go. These Black Bean Fajita Burritos cook up quickly and can be individually wrapped and frozen, making them the perfect meal to jump start your bring your lunch to work regime.
Freezer Black Bean Fajita Burritos
Recipe adapted from: http://infinebalance.com
2 large green or red peppers, sliced thinly
2 small or 1 large onion, sliced thinly
1 tsp chili powder
1 package fajita seasoning powder mixed with ¼ cup water
1 cup cooked brown rice (optional)
¼ tsp salt, to taste
1 can black beans, rinsed and drained
Juice from ½ lime
2 cups shredded cheddar or Mexican blend cheese
8-10 large tortilla shells (try whole wheat)
1 tbsp olive oil
Directions:
Heat olive oil in a large skillet over medium heat, add peppers and onions. Cook until vegetables are soft and onions begin to get translucent, about 7 minutes.
Add fajita seasoning, chili powder, and ¼ cup water, stir to combine. Allow the mixture to cook and thicken, then stir in brown rice, black beans, and lime juice. Simmer 3-5 minutes, then remove from heat.
Next you will fill the tortillas. Lay a tortilla down on a cutting board. Down the middle of the wrap, place about ¼ cup of shredded cheese in a line, followed by ½ -⅔ cup of the bean/vegetable mixture.
Fold the sides of the burrito in toward the center, then fold the bottom over the filling forming what looks like a pocket. Roll the burrito the rest of the way up.
Wrap each burrito in wax paper or parchment paper for storage in the freezer. Place burritos into 2 or more freezer bags, squeeze out as much air as you can, seal, and label the bag.
To reheat: Remove wax paper and place on a microwave safe dish. Microwave on high for 2 minutes, or until it is completely heated through.
To make your lunch even better, you can serve it with fresh condiments. Diced avocado or guacamole can add healthy fats and fiber to your meal. Plain Greek yogurt can take the place of sour cream and add protein. You can also sprinkle your burrito with cilantro, or dip it into homemade peach salsa, or any other salsa you like. Each time to bring a burrito for lunch, you can mix up the condiments you bring to change the flavors and make your homemade lunch a little different.
The other benefit of bringing lunch from home is it can free up a few minutes during your lunchtime to take a walk. As the weather cools off in South Florida, a lunchtime walk can help you fit in your exercise time and promote weight loss, and also help get the blood flowing back to your brain and prepare you for the second half of your work day.
The above lunch idea is offered by Dr. Shillingford, M.D., P.A., a board certified surgeon specializing in advanced laparoscopic and obesity surgery. Many of Dr. Shillingford's bariatric patients come to Boca Raton for his expertise in delivering high quality surgical services at affordable self pay prices. Patients often come from Delray Beach, Miami, Coral Springs, Parkland, Wellington, West Palm Beach, and Orlando for his services. Dr. Shillingford's gastric sleeve, gastric bypass, and lap band patients are often looking for high protein recipes to help them meet their daily protein requirements. This grab and go burrito also helps you control your calories and portion sizes and can promote weight loss if it replaces a higher calorie meal you would have eaten out.