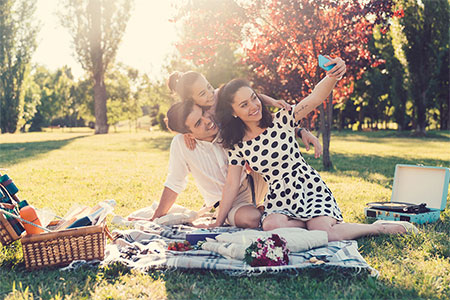 Valentine's Day is around the corner, and if you are celebrating with a partner or celebrating self-love, don't let Valentine's Day weigh you down. Americans will likely buy around 58 million pounds of chocolate in the week leading up to February 14th. That's a lot of chocolate! For bariatric surgery patients, thinking outside the (red heart-shaped) box for Valentine's presents can be a win for your heart and your health.
Although dark chocolate does have some heart-healthy benefits to it, the majority of chocolates and candies do not. Cakes, brownies, chocolate covered cherries, and other confections contribute to a lot of calories and sugar without any positive health benefits. Instead of negatively contributing to your or your partner's health, consider choosing a gift that contributes to a longer and happier life.
Instead of chocolate, candy, or other foods, there are a variety of gifts that can make the Valentine in your life feel special and loved. Dr. Shillingford's office staff brainstormed some ideas, and hope they inspire you to choose the gift or gifts that are just right!
Citrus tree (or other live plant)
An outdoor family photo session
An herbal tea sampler and big mug
A new water bottle
Books or a journal
Gift certificate to a clothing store
A bicycle
Home manicure or pedicure kit
House cleaning services
Jewelry
A homemade coupon booklet for your services
Scented candle
Foot or back massage
Essential Oils
Perfume or cologne
Art
Surely something special will delight your someone special! There are lots of ways to show your love without buying sugary candy or without buying anything at all. Doing something special together can make Valentine's Day with your sweetie even sweeter. And doing something that makes you happy can make you feel special and fulfilled on a day meant to show love and appreciation. Going through the weight loss journey can stir up many feelings and emotions and it's important to recognize that YOU are worthy of loving yourself and worthy of being healthy. Treat yourself to something that makes your smile and feel good inside and out!
Dr. Shillingford, MD, PA is a board-certified surgeon specializing in advanced laparoscopic and bariatric surgery. His gastric sleeve, gastric bypass, and lap band patients are guided through the pre-op and post-operative phases by Dr. Shillingford's helpful and knowledgeable staff. If you are looking for a patient, kind, and skilled surgeon for your weight loss surgery in South Florida, give Dr. Shillingford's Boca Raton's office a call at (561) 483-8840 and see why so many of his patients have such positive things to say.