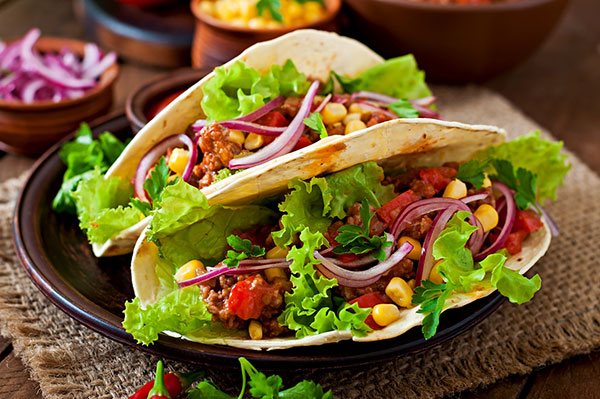 Taco Tuesday is a tradition that has captivated taco lovers. Each Tuesday they enjoy a taco dinner. But having the same meal each week can get boring. To prevent boredom you can change it up by making different kinds of tacos. Ground beef, ground turkey, chicken, steak, bean, or fish make great choices for Taco Tuesday.
But to give Taco Tuesday a different spin, you could also try taco soup. Taco soup has all of the traditional taco flavors but in soup form. The benefit of this for gastric sleeve, gastric bypass, and lap band patients is that you can eliminate the carbohydrates and calories from the tortilla. That way you can get all the taco deliciousness with less calories and increase your variety each Tuesday.
Same flavors with less carbohydrates is perfect for bariatric weight loss patients. It's a great tasting soup that the whole family will love regardless of if they are trying to lose weight. Go ahead and give Taco Soup a try this Taco Tuesday and you can still see progress on your weight loss. Just watch your portion size and toppings. The recipe makes a large portion, so if you aren't feeding a family or an army, you can freeze the soup in individual portions to make easily reheatable lunches and dinners. And it doesn't even have to be on a Tuesday.
Taco Soup
2 lb lean ground beef
1 onion, diced
1 green pepper, diced
1 envelope taco seasoning (or the equivalent amount of your own homemade taco spice mix)
1 ½ cup water
1 can black beans, drained
1 can pinto beans, drained
1 can corn, drained or 16 oz frozen corn
1 can stewed tomatoes
1 can diced tomatoes with chilis
Topping suggestions: Diced avocado, raw onion, diced tomatoes, shredded cheese, dollop of plain greek yogurt
Directions:
Saute the ground beef, onion, and green pepper over medium heat until the beef is fully cooked.Drain.
Add the taco seasoning packet and mix well.
Add all other ingredients.
Simmer for 15 minutes, stirring to keep it from burning or sticking to the pot.
Enjoy!
The above recipe is suggested by Dr. Shillingford, M.D., P.A., a Center of Excellence surgeon specializing in advanced laparoscopic and weight loss surgery. Dr. Shillingford is proud to perform gastric sleeve, gastric bypass, and lap band surgeries in Northwest Medical Center's Center of Excellence for Bariatric Surgery, where patients are cared for by staff specially trained in the field of bariatrics. This prestigious designation attracts patients from all over Florida, including Miami, Boca Raton, Orlando, Wellington, and Jacksonville. Dr. Shillingford's weight loss surgery patients often ask for recipes that easy to prepare, taste great, and are protein rich to fit into their post bariatric surgery diet.