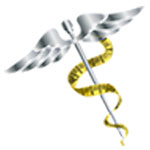 As a weight loss surgeon myself and my office were so impressed by Diana Nyad's historic swim on labor day from Cuba to Key West with no shark tank or fins. Diana is in her early 60′s and tried this swim multiple times but had setbacks including multiple jelly fish stings. She is relentless and gives inspiration to so many of us who struggle with challenging ourselves with fitness and weight management. She stated "You never are too old to chase your dreams"; so aptly said.
Diana is a professional long distance swimmer, author and journalist. She hails from Fort Lauderdale and attended the Pine Crest School where she received excellent mentors and coaches. She has advantages that many of us did not have – an elite education/athletic background and strong athletic ability. But what I want to say to my patients is don't let those advantages others have hold you back. It is not how you started but your journey that matters. She taught us a lesson to fight for our wellness no matter what our age or physical stamina allows us.
Swimming is an excellent sport especially for the obese due to it having less stress on joints and a therapeutic nature to it. If you are interested in a weight loss surgery free consultation please call our office at 5614830844. We are a Florida bariatric surgery office servicing procedures of gastric sleeve, lap band and gastric bypass. We have a comprehensive program which includes nutrition, mental health and various supports to aid patients.