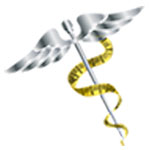 As we have previously mentioned, diabetes is one of the most common diseases among obese Americans. There are a number of ways to medically treat diabetes, but how can this treatment be complimented at home? An emerging topic in the nutritional world of today is diabetic superfoods. Diabetic superfoods have a low glycemic index, and provide vitamins and minerals that are usually lacking in a typical western diet. Glycemic index is a measure of how much a food will raise your blood sugar after you eat it. High glycemic index will absorb quickly and spike your blood sugar, while low glycemic index will absorb slowly and only raise your blood sugar a little. So in addition to a low glycemic index, you also want a food that has fiber and protein to fill you up.
Beans are an excellent example, and the type of bean does not matter. Kidney, pinto, black, they all work. In addition to having a low glycemic index, they pack enough fiber to give you 1/3 of your daily needs in just half a cup (the size of half an apple). You can mix them with other foods to make a filling dish. Be careful, however! They can still spike your blood sugar if you eat too many of them. Also, wash canned beans to lower the sodium.
Finding nutritional support groups are a great way to learn more about complimenting medical treatment with healthy food. Check your local YMCA and other health centers to find a program near you, here are some ideas:
YMCA Diabetes Prevention Program
YMCA of greater St. Petersburg
600 1st Ave North Suite 201
St. Petersburg, FL 33701
Click here for more information.
Publix Diabetes Management System
Publix at North Fort Myers
18900 N Tamiami Trl
North Fort Myers , FL 33903
Click here for more information.
Diabetes & Nutritional Support
von Arx Diabetes & Nutrition Health Center
Briggs Health Pavilion
399 9th Street North, Suite 201
Naples, FL 34102
Click here for more information.
Dr. Shillingford is a board certified surgeon who specializes in bariatric or weight loss surgery including the Sleeve Gastrectomy (Gastric Sleeve), Gastric Bypass, and Lap-Band procedures. His patients travel across the state of Florida for consultations from Saint Petersburg, Naples, Fort Myers and other cities along the western Florida coast. To learn more about Dr. Shillingford's integrative weight loss surgeries and all-inclusive fees please call our office in Boca Raton, Florida at (561) 483-8840.