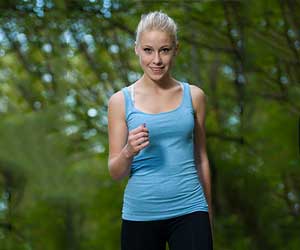 You've likely been walking for most of your life (except that first year, but we'll let that slide). While walking around your house and at the office is good, walking 21 minutes a day for exercise has proven to boost some major benefits, including cutting your risk of heart disease by 30%.
It's no secret that exercise helps improve overall health and promotes weight loss. But walking, in particular, is a good choice for many people, including gastric sleeve, gastric bypass, and lap band patients. Barring physical ailments, walking is an activity most people can do. It costs relatively nothing. There is no need to join and pay for a gym, and it doesn't require any specific equipment. Walking can be done outside or inside. While it's easy to do outside, a treadmill can be used indoors for when it's raining or too hot outside to exercise safely.
Walking is the perfect activity for those just starting an exercise regime after bariatric surgery. Not only does walking promote weight loss and heart health, but it comes with five additional benefits as well:
Harvard researchers looked at 32 obesity-promoting genes in 12,000 people, and found that walking for 30 minutes a day cut the risk of those genes in half.
A 15 minute walk has been shown to reduce chocolate cravings and cravings for other sugary snacks, and even contribute to reducing the amount of chocolate eaten in stressful situations.
Exercise in general can reduce the risk of breast cancer. But, walking seven hours or more a week affords a 14% reduction in the risk of breast cancer compared to those who walk three hours or less per week. This protection was seen in women who have breast cancer risk factors, including being overweight and those using hormone therapy.
Walking can lubricate joints, especially hip and knee joints that are most susceptible to osteoarthritis, and strengthen the muscles that support the joints. In addition, walking five to six miles per week may even prevent arthritis in the first place.
In a study of over 1,000 men and women who walked for at least 20 minutes a day for 5 days a week, 43% had fewer sick days than those who exercised one day a week or less. When they did get sick, the walkers were sick for a shorter duration and experienced milder symptoms.
Walking can counteract weight-promoting genes
It can help curb a sweet tooth
It decreases the risk of developing breast cancer
It actually eases joint pain
Walking can boost immune function
If you're still not convinced to give walking a try, listen to this- Dr. Thomas Frieden, head of the Centers for Disease Control and Prevention, has called walking "the closest thing we have to a wonder drug." This "wonder drug" is sitting right at the tip of our toes and we have the power to harness its potential- all you have to do is get up and go!
The above is offered by Dr. Shillingford, M.D., P.A., a board certified surgeon specializing in advanced laparoscopic and obesity surgery. Dr. Shillingford's gastric sleeve, gastric band, and gastric bypass patients come from all over Florida, including Boca Raton, Delray Beach, Wellington, Coral Springs, Miami, Orlando, Jacksonville, and Tampa. Dr. Shillingford encourages his bariatric patients to exercise to help them achieve weight loss success and help improve their comorbid conditions, such as high blood pressure, diabetes, circulatory issues, and breathing difficulties.