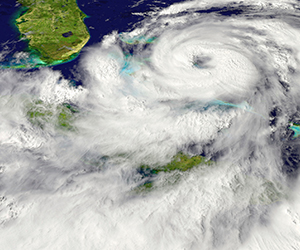 In addition to the standard hurricane preparedness practice of having water, money, gas, paper goods, flashlights, and batteries, bariatric patients should take a few minutes to make sure they have adequate food supplies for their post surgical diet.
If your area weathers the storm well and there are no power outages, you can continue on your regular diet. However, in case of a power outage, having shelf stable food will be extremely important as well as the means to open cans and cook food. The type of food depends on how far post op you are. A manual can opener is a must.
New Post-op Patients:
Shelf stable cans of protein supplements or protein supplements that dissolve and mix in water
Clear broth or bouillon cubes that dissolve in water
Canned vegetables
Canned vegetable soup (low sodium is a good choice)
Jars of sugar free applesauce
Jars of baby food with turkey, chicken, or beef
Supply of vitamins and nutritional supplements
Early Post-op Patients on Solid Food
Canned fruits (canned in juice) or jars of applesauce
Canned vegetables
Cans of fat free refried beans
Cans of tuna, chicken, or beef
Instant mashed potatoes
Sugar free hot cereal
Bananas
Canned soups (can be strained if needed)
Supply of vitamins and nutritional supplements
Any food available from your post op diet list
Post-op Patients on Full Solid Diet (over 6 months)
Any of the above foods
Cans of turkey, chicken, tuna, or beef
Cans of beans and bean soups
Peanut butter
Whole wheat crackers
Low sugar boxed cereal
The earlier you prepare, the better. Having adequate water supplies is crucial, especially for bariatric patients. Plan ahead and be safe!
The above is offered by Dr. Shillingford, M.D., P.A., a board certified surgeon specializing in laparoscopic and obesity surgery. As Dr. Shillingford is located in Boca Raton, Florida and so many of his bariatric patients come from Miami, West Palm Beach, Orlando, Jacksonville, and Georgia, hurricane and storm preparedness is extremely important. We encourage our gastric sleeve, gastric bypass, and gastric band patients to plan their hurricane supplies wisely.