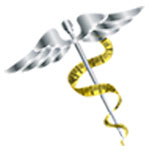 With the holiday season at full swing there is no better time to be thankful for good health. This time of year in particular provides a chance to indulge in time with loved ones around the dinner table. This also is a great opportunity to practice self-constraint when faced with decadent desserts from all directions. Many of us struggle with a sweet tooth, and completely restricting this craving may come back to sabotage us. Nothing could be worse than a midnight sugar cookie binge after a week of great choices (especially after bariatric surgery when the stomach already has limited space for nutritious foods). To avoid this and other healthy lifestyle pitfalls it is a good idea to aim for making improvements, not necessarily perfection. The key to dealing with a sweet tooth, for example, is enjoying tasty treats in moderation. Allowing yourself to have dessert once a week and on special occasions is a healthy way to keep yourself honest and reward your efforts. Try sharing dessert with a loved one to cut back on your consumption. Often times just a taste is all you really need to satisfy a craving, savor each bite slowly and mindfully.
Dr. Shillingford and his staff wish you a Happy and Healthy holiday season!
Dr. Shillingford is a board certified surgeon who specializes in bariatric or weight loss surgery including the Sleeve Gastrectomy (Gastric Sleeve), Gastric Bypass, and Lap-Band procedures. His patients come from across the state of Florida including Tampa, Orlando, Miami, Jacksonville, and Tallahassee. To learn more about Dr. Shillingford's integrative weight loss surgeries and all-inclusive fees please call his office in Boca Raton, Florida at (561) 483-8840.