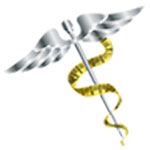 Green Smoothies and Protein Drinks for Good Health
Healthy, simple, and delicious – the green smoothie is hands down the best supplement to any diet. With at least one green smoothie a day, your body will not only receive an extra boost of nutrients, but will begin to crave these healthier foods naturally. Your diet and overall well-being will benefit from the change.
Good nutrition is a part of sustaining weight loss after bariatric surgery (lap band, sleeve gastrectomy (gastric sleeve) and gastric bypass). Dr Shillingford's staff and nutritional support groups are there to motivate and id you in sustained weight loss success! Learning about nutrition is also a very enjoyable hobby and a great way to aid your family, friends and coworkers. Here are some recipes to enjoy!
Superfood Fix
1 cup chopped kale
1 cup spinach
1 cup blueberry
2 -3 tbsp. frozen acai
2-3 strawberries
1 cup cantaloupe
1 cup brewed green tea
1 tbsp. flax oil
Blend with water and ice to desired consistency.
Proconut
2-4 kale leaves
1/4 avocado
1 banana
1 cup coconut water
1 tbsp. chia seeds
1 scoop protein powder
Blend with water and ice to consistency.