Every month Dr. Shillingford's gastric sleeve, gastric bypass, and lap band patients are invited to participate in a Nutrition Support Group hosted by Susan Peacock, Bariatric Dietitian. Previously, there would be one In Person group meeting at Dr. Shillingford's office and another hosted virtually. The virtual group meeting was a great way for patients who traveled from other states or further reaches in Florida for their surgery to access the support group.
Since the COVID pandemic has made gathering in groups potentially life-threatening (especially for the immune-compromised), Dr. Shillingford has harnessed the benefits of the virtual meetings and extended the option to two different dates each month to virtually attend a support group meeting. While it may not be a perfect substitute for an In Person support group, the virtual groups do fit the schedules and needs of many of Dr. Shillingford's post-surgical patients.
In order to access the Online Support Groups, Dr. Shillingford's post-bariatric surgery patients need the link to sign up. The links are always found in Dr. Shillingford's emailed monthly newsletters. Each patient is signed up to receive the monthly newsletter following their surgery date. Make sure you write the correct email address on your intake paperwork, and be sure to check your other email folders in case the newsletter doesn't make it into your primary inbox.
When you open your emailed newsletter, you will see the dates and links for each Online Support Group meeting (see example below):

Once you click the link for the support group you would like to attend, it will take you to the GetHealthie website. You will see the date and time of the support group listed, click "continue."

Next, you will the Select the Appointment Type. Make sure Remote Support Group is checked and click "Confirm Appointment Type."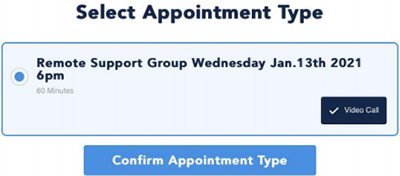 The next screen is often confusing for many patients. You will see a calendar. Make sure the date of the support group you want to attend in highlighted with a black circle (see below):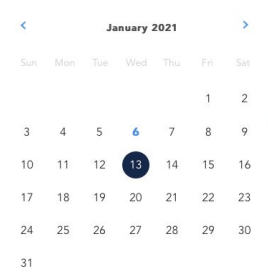 Once the date of the meeting is highlighted, you will see the date and time pop up in the blue box next to the calendar. Click on the time of the meeting, and the "Confirm Date and Time" button will appear in blue- click it.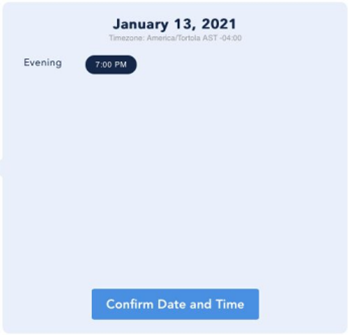 This will allow you to input your contact information to receive the link and info to join the video call.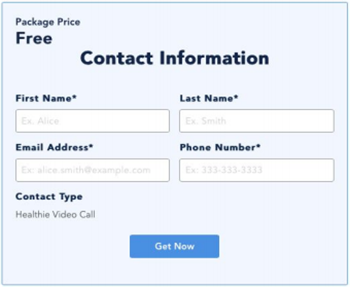 Once you've registered, you will receive a confirmation email from GetHealthie with the Zoom link. You will need to set up a Zoom account if you don't already have one. It is always recommended that you sign up at least a day before the meeting to ensure enough time to receive the confirmation and link, or to ask for help if you require assistance. Also, the online meetings can fill up, so it's always best to register early to ensure your spot.
After you are registered, the most important part is to attend the Nutrition Support meeting. You will receive reminder emails from GetHealthie, you can add the date and time to your iCal, Google, or Outlook calendar, or you can get Facebook event alerts by indicating your attendance on Dr. Shillingford's Events page. Another option is to set an alert on your phone to remind you to log in to the Zoom meeting at the correct time.
Dr. Shillingford, MD and his staff try their best to ensure his patients have the support they need to be successful in their weight loss journey. These bimonthly meetings can be a great source of support for those who need a safe place to ask questions or need support from their peers. If you need more support, call Dr. Shillingford's office at (561) 483-8840 to schedule an appointment or ask for a referral. If you are interested in learning more about gastric sleeve, gastric bypass, or lap band surgery, Dr. Shillingford offers a different online meeting. Call (561) 483-8840 to book your Informational Session, or visit his website at www.drshillingford.com/informational-session.html.