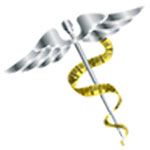 For people who are extremely overweight and likely to develop diabetes, surgery may be the best form of prevention.
A new study shows that weight-loss surgery not only produced sustained weight loss in obese men and women but substantially reduced their odds of developing Type 2 diabetes. Over the course of a roughly 15-year period, those who had one of three types of bariatric procedures were 80 percent less likely to develop the disease than people who tried losing weight with diet and exercise advice from their doctors.
In fact, those who had the worst blood sugar levels at the start of the study, putting them in a high-risk category called prediabetes, benefited the most from surgery. Their risk of becoming diabetic fell by nearly 90 percent.
"The message is that bariatric surgery works," said Dr. Claude Bouchard, an author of the study and a professor at the Pennington Biomedical Research Center in Louisiana. "You can take people on their way to becoming diabetic, and you intervene with bariatric surgery and weight loss, and you have a very, very strong protective effect against Type 2 diabetes."
The findings add to a growing body of literature supporting bariatric surgery as a means for combating diabetes. This year, two studies showed that for people who are obese and already have diabetes, weight-loss surgery was more effective than drugs, diet and exercise in causing a remission of the disease. The new report, published on Wednesday in The New England Journal of Medicine, is the first large study to show a long-term preventive effect of surgery in people who are not yet diabetic but well on their way.
Experts who were not involved in the research said it could have tremendous public health implications. Nationwide, more than 20 million Americans have diabetes, most of them Type 2, the form linked to obesity. But almost three times that number are prediabetic, with blood sugar levels that are higher than normal but not quite high enough for a diagnosis of diabetes. Prediabetes is also referred to as impaired fasting glucose.
"Prediabetics almost always develop diabetes, and this showed that surgical treatment could put them on a new pathway away from the disease," said Dr. Philip Schauer, a professor of surgery at the Cleveland Clinic who led one of the earlier studies looking at bariatric surgery in diabetics. "An 80 percent risk reduction is huge, particularly in light of the fact that Type 2 diabetes is a very deadly disease."
The new study had its genesis in the 1980s, when scientists in Sweden set out to study the long-term effects of bariatric surgery on health. For ethical reasons at the time, the researchers did not randomly assign people to undergo weight-loss surgery. Instead, they enrolled extremely overweight people who had chosen on their own to undergo it, and then matched them to a control group of obese people who wanted to lose weight through nonsurgical means, including standard exercise and dieting advice.
For both groups, the median body mass index was just above 40, indicating morbid obesity. But no one was diabetic when the study began.
The surgical group consisted of 1,658 people who had one of three kinds of bariatric surgery. Most underwent banding procedures that restrict food intake but do not interfere with the normal digestive process. About 10 percent had gastric bypass, a more radical operation that involves shrinking the stomach and rearranging the bowels.
After following the groups for up to 15 years, the researchers found that those who had surgery lost an average of about 45 pounds, while those in the control group lost significantly less.
By the end of the study, about 10 out of 13 patients in the surgery group managed to avoid a diagnosis of diabetes, about double the reduction in risk normally seen in obese prediabetics who rely on lifestyle changes to lose weight. Dr. Bouchard speculated that in some cases, the operations helped avert diabetes not just through weight loss, but also through anatomical changes in the gut, which affect the production of hormones that play a role in things like appetite and metabolism.
Most of the patients in the new study, however, underwent banding procedures, which, unlike gastric bypass, do not significantly alter the anatomy of the digestive tract, said Dr. Rudolph Leibel, co-director of the Naomi Berrie Diabetes Center at Columbia University Medical Center. He said it was more likely that the improvements seen in the surgical group, in this case, were a result of their significant and sustained weight loss, something that is hard for many people to achieve through diet and exercise.
"I would predict that if you got the same amount of weight loss with lifestyle interventions and you could sustain it," he added, "you would see quite comparable results."
Click here to view article