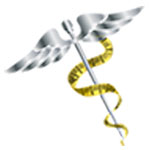 It seems to happen every year about this time, what you ask? Keeping up with those new year resolutions. Remember not so long ago; like two to three weeks ago you had decided that "This is going to be the year" or "I am going to change my life…" or "After having gone through obesity surgery I am definitely going to stay on track". And then kids getting sick, work, homework, food shopping – it all seems to get in the way. So how do you keep up with those wonderful resolutions to keep eating right, having healthy fitness and exercise regimens and most of all keeping your stress level down and having sanity in your life. Well here are a few tips…
First of all try to attend one of Dr. Shillingford's support groups. The support groups are held for patients both pre and post obesity surgery and are led by our team of psychologists, psychiatrists and nutritionists. They are there for patients to help support each other and give tips and advice on how to maintain a healthy weight after surgery. Although we have many patients in the south florida area we welcome patients throughout florida including the local Miami area to attend.
Plan and keep track of your fitness routine using tools such as: Exercise Apps, Getting a smart watch that can calculate speed, Use a journal, blog or daily calendar to keep track of goals and accomplishments.
It is key to keep track of realistic goals with fitness, nutrition and weight goals post obesity surgery. Have short realistic goals and do not be hard on yourself if you have setbacks or disappointments – it is all about motivation and the journey both pre and post obesity surgery.
Have fun rewards such as a trip to the spa, a small family vacation or a fun luxury item or two. Remember you really are taking care of yourself by keeping motivated and healthy and have invested a great deal of time and energy in having obesity surgery. You deserve it! Plus living in the south florida area or florida or for that matter anywhere else in the country you are trying to take advantage of the positive values of your environment be it the weather, terrain that lead to healthy fitness options in the outdoors. So after you go for your run or relaxing swim in a place like sunny Miami beach be sure to periodically get a massage or be pampered by a spa treatment or two to keep yourself motivated and rewarded!
Dr. Shillingford's office is very proud of the efforts many of our patients make post obesity surgery and we are always here for support. We service the areas throughout florida including south florida and more specifically Miami. We are always a phone call or support meeting away for additional support. Happy new year!