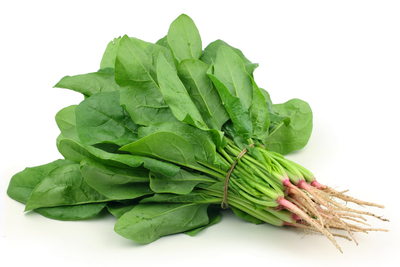 Have you ever bought a big bag of fresh spinach and then realized you still have a bunch of left that's in danger of going bad before you plan to use it? We've got some ideas on how to use the spinach by incorporating it into your high protein, low carbohydrate bariatric friendly meals.
Spinach is a great vegetable choice for gastric sleeve, gastric bypass, and lap band patients. Fresh spinach is low in calories and packed with vitamins and minerals. According to the USDA, one cup of raw spinach provides 6 calories, 1 g protein, 1 g carbohydrate, as well as calcium, iron, folate, vitamin C, magnesium, beta carotene, and lutein. Because it's packed with vitamins and minerals but low in calories, spinach is a great vegetable to include in a post-surgical gastric sleeve, gastric bypass, or lap band diet.
Spinach can make a great salad to accompany your protein, or you can cook it down with garlic and onions. But you can also use spinach in many dishes. It pairs nicely with most proteins, including chicken, eggs, cheese, pork, and fish. We've gathered some of our Dr. Shillingford's pasta recipes that include spinach to help inspire you to try new dishes.
Dr. Shillingford reminds his gastric sleeve, gastric bypass, and lap band patients to follow their post-op bariatric surgery diet guidelines and only incorporate foods when they have advanced to the appropriate stage. Adding foods before your new stomach is ready could lead to nausea, vomiting, GI troubles, and having a hard time swallowing foods. It's also a good time to remind Dr. Shillingford's patients to take small bites, chew thoroughly to a paste consistency before swallowing, and separate food and fluids.
Dr. Shillingford, MD, PA is a board-certified surgeon specializing in advanced laparoscopic and weight loss surgery. His gastric sleeve, gastric bypass, and lap band patients come from nearby locations like Miami, Coral Springs, and Boca Raton, and also farther distances like Naples, Orlando, and Port St. Lucie to have their surgery performed by the Medical Director of Northwest Medical Center's Center of Excellence in Bariatric Surgery. If you are considering gastric sleeve, gastric bypass, or lap band surgery, call Dr. Shillingford's office today at (561) 483-8840. His office staff will help you navigate the process of bariatric surgery for both patients with bariatric coverage under their health insurance and for patients who choose the self-pay pricing package.