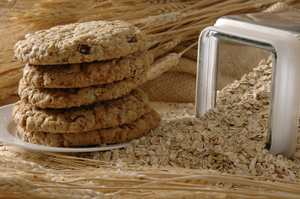 Happy Holidays from Dr Shillingford's weight loss surgery practice. We know it is the season for baked goods; it is important to be vigilant to eat well and be thoughtful of your choices. That being said we love our weight loss surgery patients to still enjoy their holidays because we know everyone has a sweet tooth! We will continue to post low calorie recipes to aid our post weight loss surgery patients to enjoy their holiday season.
Yummy Low Calorie Oatmeal Cookies
Time needed
10 min preparation + 15 min cooking
Ingredients
2 eggs
2 Tbs. milk
1 1/2 C. sugar
1/2 lb. margarine
1 1/2 C. oatmeal
1/2 C. chopped walnuts
1/2 C. dark raisins
3 C. flour
1 tsp. baking powder
1/2 tsp. baking soda
1/2 tsp. cinnamon
1/2 tsp. ginger
Directions
Beat sugar and eggs. Mix all ingredients. Place spoonfuls of cookie mix in a pan and bake at 350 degrees for about 15 minutes or until delicately browned.