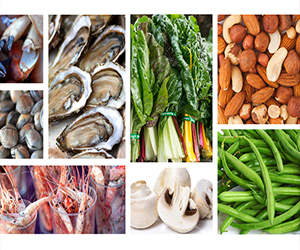 Copper has long been known to have several functions in the body, including assisting with red blood cell formation, absorbing iron, developing connective tissue, and supporting the immune system. But new research shows copper also plays a role in fat metabolism.
Researcher and faculty scientist, Chris Chang of UC Berkeley, said "We find that copper is essential for breaking down fat cells so that they can be used for energy." He added, "It acts as a regulator. The more copper there is, the more the fat is broken down. We think it would be worthwhile to study whether a deficiency in this nutrient could be linked to obesity and obesity-related diseases."
Copper is not a nutrient that our body can make, it must be ingested through our diet. The typical American diet is not high in copper rich foods. But, that does not mean it's necessarily safe to use copper supplements. Foods rich in copper can easily fit into a well planned diet, even a post bariatric surgery diet. Copper rich foods include:
oysters and other shellfish
kale
mushrooms
dried fruit
miso
avocado
seeds, nuts, and beans
These foods can be incorporated into a post bariatric surgery diet. By substituting shellfish for other types of seafood, swapping kale for spinach, adding mushrooms to omelets, adding beans to soups and salads, and snacking on dried fruit, nuts, and seeds instead of pretzels or chips, you can easily incorporate copper rich foods into a lower calorie diet and still keep at or below your target calories for the day. Adding these copper rich foods may even help gastric sleeve, gastric bypass, and lap band patients lose weight by helping break down fat into energy.
The above is offered by Dr. Shillingford, M.D., P.A., a board certified surgeon specializing in laparoscopic and bariatric surgery. Dr. Shillingford's gastric sleeve, gastric bypass, and lap band patients come from all over South Florida, including Boca Raton, Delray Beach, Wellington, Fort Lauderdale, Miami, and Parkland, as well as Orlando, Jacksonville, and Tampa. Dr. Shillingford encourages his patients to eat a well balanced low calorie diet.