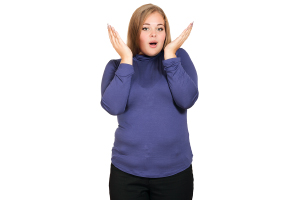 Success after bariatric surgery is not always measured by a scale. Yes, your weight and your BMI do matter. But for so many gastric sleeve, gastric bypass, and lap band patients successes can also be measured in quality of life or in the day to day victories that remind us that we've changed for the better.
We asked Dr. Shillingford's patients to share some of the ways gastric sleeve surgery has helped them besides their weight. The answers were varied and insightful. We compiled several victories for prospective weight loss surgery patients to consider when weighing their option to have bariatric surgery. Below are some patients' responses:
Improved self esteem
Reduced pain (especially in the knees, back, and ankles)
Increased energy levels
Self confidence
Extended life expectancy
Improved family relationships
Mindfulness
Feeling good again
Flying on an airplane is a lot easier
Being able to wear the clothes they want/shop in a variety of "regular" clothing stores
Reduction in medications (including blood pressure and diabetes medications)
No longer needing knee replacement surgery
Improved vital signs (including blood pressure, blood sugar, and cholesterol levels)
Improvement in PCOS (polycystic ovary syndrome) symptoms
No longer needing insulin for type 2 diabetes
No more sleep apnea
Saving a lot of money from eating out
Weight is important. It can affect our health. Being overweight or obese puts us at higher risk for several health conditions, including type 2 diabetes, hypertension, heart disease, stroke, and several types of cancer. But, improvements in quality of life are just as important. How we feel about ourselves, our health, how we live, and our relationships with food and the world around us also have to taken into account when talking about victories in weight loss. Based on Dr. Shillingford's patients' responses, gastric sleeve surgery has had many nonscale victories for so many patients.
Dr. Shillingford, MD, PA is a board certified surgeon specializing in advanced laparoscopic and obesity surgery. His gastric sleeve, gastric bypass, and gastric band patients receive exemplary care at Northwest Medical Center's Center of Excellence in Bariatric Surgery, where Dr. Shillingford serves as Medical Director. If your BMI is over 30 and you are considering gastric sleeve, gastric bypass, or lap band surgery, call Dr. Shillingford today at (561) 483-8840 to schedule your free informational session. His Boca Raton office, where the free informational sessions are held every Wednesday, is easily accessible from nearby locales such as Wellington, Miami, Fort Lauderdale, West Palm Beach, Delray Beach, and Coral Springs.