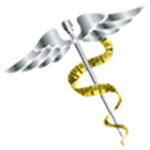 As we discussed in a previous article we discussed hypothyroidism and its relation to obesity. Dr. Shillingford's weight loss surgery practice in Boca Raton, FL cares for patients with a number of comorbidities related to obesity who travel from across the state including from Orlando, Naples, Daytona Beach, Miami and Tampa Bay. Over the years, in addition to offering Sleeve Gastrectomy (Gastric Sleeve), Gastric Bypass, and Lap-Band procedures, he has established mentor-mentee relationships with his clients and always honors their opinions when discussing treatment options.
As with other health conditions, hypothyroid disorders are managed with medication and counseling by a qualified physician. In addition to conventional medical treatment, adequate nutrition, supplementation, and herbs can compliment management of symptoms. Here we outline a few ways to support thyroid function naturally. As with any treatment, you should speak healthcare provider to get your problem diagnosed before starting any treatment.
Nutrition
Avoid foods known to interfere with thyroid function: broccoli, cabbage, brussels sprouts, cauliflower, kale, spinach, turnips, soybeans, peanuts, linseed, pine nuts, millet, cassava, and mustard greens.
Avoid soy and walnuts if you take thyroid hormone medication.
Eat foods high in antioxidants
Avoid alcohol and tobacco and caffeine.
Supplements
B-vitamins
Omega-3 fatty acids, such as fish oil. These help decrease inflammation and improve immunity. Talk with your doctor before taking omega-3 fatty acids if you take blood thinners such as warfarin (Coumadin) or if you have a bleeding disorder.
L-tyrosine, 500 mg two to three times daily. The thyroid gland combines tyrosine and iodine to make thyroid hormone. If you are taking prescription thyroid hormone medication, you should never take L-tyrosine without direction from your doctor.
Do not Take L-tyrosine if you have high blood pressure or have symptoms of mania.
Do not take iron supplements if you take thyroid hormone medication.
Do not take iodine supplements unless your doctor tells you to. Although lack of iodine can cause hypothyroidism, it is uncommon. Too much iodine may cause hypothyroidism.
Herbs
Herbs are a non-pharmaceutical way to support the body's systems. These can be taken as capsules, powders, and teas. Follow instructions from physician or product packaging for dosage.
Coleus (Coleus forskohlii) May interfere with some blood pressure and blood-thinning medications, such as warfarin (Coumadin).
Guggul (Commiphora mukul) May interfere with estrogen, birth control pills, and other medications.
Bladderwrack (Fucus vesiculosus) Do not take bladderwrack unless directed by your doctor since it contains iodine.
Physical Medicine
Contrast hydrotherapy (application of hot and cold) to the neck and throat may stimulate thyroid function. A 3 repeat cycle of 3 minutes hot with 1 minute cold is recommended. Do two to three sets per day.
Acupuncture
Acupuncture has been shown to help help in correcting hormonal imbalances, including thyroid disorders. A consultation with a specialist would better determine if this is a proper treatment for your condition.
- Dr. Kahlil Shillingford is a board certified surgeon who specializes in bariatric or weight loss surgery including the Sleeve Gastrectomy (Gastric Sleeve), Gastric Bypass, and Lap-Band procedures. His patients come from across the state of Florida including Tampa Bay, Naples, Orlando, Miami, Daytona Beach . To learn more about Dr. Shillingford's integrative weight loss surgeries and all-inclusive fees please call his office in Boca Raton, Florida at (561) 483-8840.