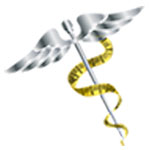 Bariatric Surgery in Florida
Being overweight or obese is an epidemic that not only threatens Americans' quality of life but also the length of their lives. Studies show that more than one-third of the U.S. population is considered obese, and bariatric surgery in florida along with medical costs associated with obesity and obesity related conditions (heart disease, stroke, type 2 diabetes and certain types of cancer) were estimated at $147 billion in 2008. (CDC) The Trust for America's Health and the Robert Wood Johnson Foundation estimated that Florida's obesity rate ranks 32nd in the nation with Mississippi having the highest rate and Colorado with the lowest. (South Florida Business Journal). The Center for Disease Control and Prevention (CDC) 2011 data showed that 26.6% of Floridians are overweight, and if we continue at this trajectory, it is estimated that the obesity rate in Florida could reach as high as 58.6% by 2030 (Healthy Americans 2012).
Furthermore, Childhood obesity has more than doubled in children and tripled in adolescents in the past 30 years. The Surgeon's General Vision for Healthy and Fit Nation found that an obese teenager has over a 70% greater risk of becoming an obese adult than a non-obese teen. This may be due to the increase in fast food advertisements, the poor eating habits of their parents, or the lack of outdoor exercise, but it is most likely a combination of all three. Either way, this is an important issue that needs to be dealt with sooner than later.
The good news is that there are many different weight loss options including bariatric surgery in florida. Deciding to lose weight with bariatric surgery can be a difficult decision to make for some people. However, once you make the decision to proceed with a surgical option, there are different procedures available. Dr. Shillingford will help you decide which of the options is best for you.
There are two basic types of bariatric surgeries ; restrictive bariatric surgeries and malabsorptive/restrictive bariatric surgeries. Each help you to lose weight in their own, different way. Restrictive surgeries work by physically restricting the size of the stomach and slowing down digestion. Malabsorptive/restrictive surgeries, on the other hand, are more invasive and work by changing how you eat your food. (WEBMD).
For more information on the various bariatric surgical procedures for weight loss, please click Bariatric Surgery in Florida or schedule your consult with Dr. Shillingford for a customized weight loss plan that will work best for you. His Office information is:
West Boca Medical Center
9960 North Central Park Blvd, Suite 235
Boca Raton, FL 33428
Office: 561-483-8840