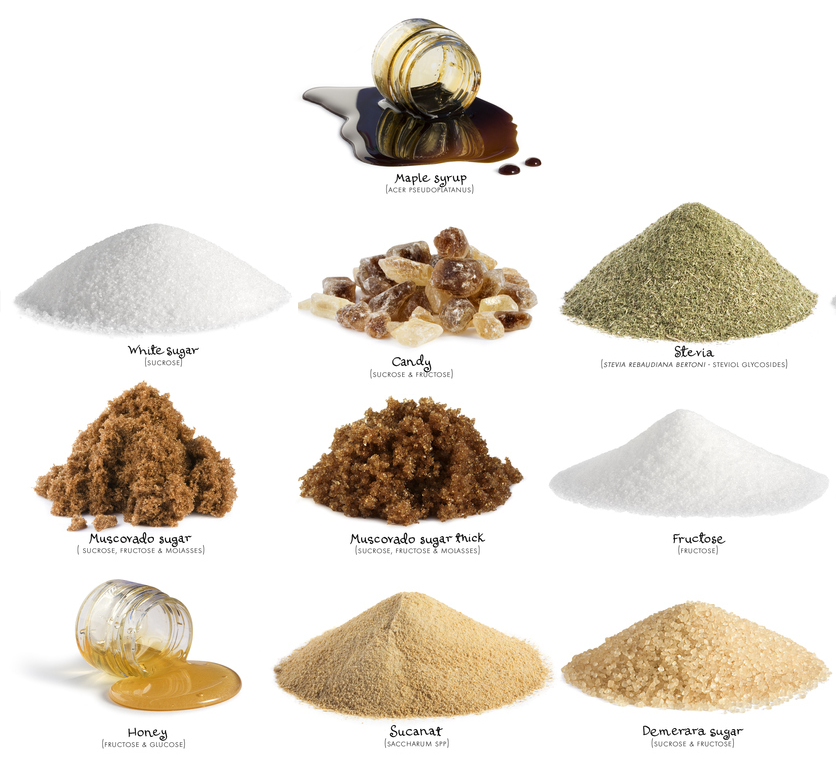 Bariatric patients should prioritize protein, then vegetables, and fruits. Added sugars are something that should be avoided in a weight loss surgery patient's diet (see Dr. Shillingford's post op diet guidelines). But this can be hard. Even harder than you think. That's because sugar can be pervasive, appearing in food items you wouldn't think to check, like meats, sauces, and soups. And it gets even trickier because food manufacturers sometimes use different forms of sugar in their products, meaning you might not see the word "sugar" listed on the ingredient list. Instead, you could see a name you don't recognize as sugar.
Gastric sleeve, gastric bypass, and lap band patients should always look at Nutrition Facts labels on the foods they eat. Also read the ingredients list. Foods with added sugars should be evaluated carefully in order to limit excess calories in favor of calories coming from protein sources, vegetables, and fresh fruits. Limiting calories from added sugars is one way for obesity surgery patients to maximize their weight loss.
We've gathered a partial list of alternate names for sugar. This information can be helpful for not only people looking to achieve weight loss, but anyone trying to limit added sugars in accordance with American Heart Association (AHA) recommendations. This list is not comprehensive, but represents many alternate names for sugar you may commonly see on ingredients lists.
Alternate Names for Sugar
Dextrose
Glucose
Sucrose
Agave nectar
Maltose
Molasses
Honey
High fructose corn syrup
Corn syrup solids
Raw sugar
Evaporated cane juice
Beet sugar
Brown sugar
Cane sugar
Turbinado sugar
Maltodextrin
Agave syrup
Brown rice syrup
Sorghum syrup
Blackstrap molasses
Molasses
Maple syrup
Invert sugar
Fruit juice concentrate
Carob syrup
For more information on bariatric diets, please visit Dr. Shillingford's website
https://www.drshillingford.com/
. Dr. Shillingford, MD, PA, is a board certified surgeon specializing in advanced laparoscopic and obesity surgery. His
gastric sleeve
,
gastric bypass
, and
gastric band patients
receive specialized care at Northwest Medical Center's Center of Excellence in Bariatric Surgery, where Dr. Shillingford proudly serves as Medical Director. Follow up appointments are in Dr. Shillingford's Boca Raton office, which is conveniently located for patients in nearby Miami, Fort Lauderdale, Coral Springs, Wellington, West Palm Beach, and Delray Beach, but also for those in Orlando, Clearwater, and Tampa.