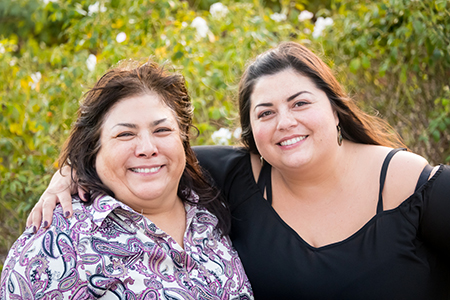 They say in life two things are for certain- death and taxes. But another thing that seems to be certain is America's creeping levels of obesity.
According to the CDC, the prevalence of American adults (adjusted for age) that were obese (BMI= 30) and severely obese (BMI= 40) has risen between the years 1999-2000 and 2017-2018 when the data was last compiled. In 2017-2018, the CDC reported the prevalence of obesity among adults at 42.4%. Looking further at the data, the prevalence of severely obese adults was 9.2%, with females having a higher percentage than males. The highest percentages of both obesity and severe obesity were seen in non-Hispanic black adults compared to other race groups. The age group with the highest levels of severe obesity were among the 40-59 year olds compared to other adult age groups.
These numbers, which highlight America's growing obesity problem, are very concerning especially considering the rates of bariatric surgery. With the percentage of American adults qualifying as obese at 42.4%, this translates into well over 50 million adult Americans. According to the American Society of Metabolic and Bariatric Surgery, around 252,000 bariatric surgery procedures were performed (including gastric band, gastric sleeve, roux-en-y gastric bypass, and revisional surgery). Less than 1% of eligible Americans adults have bariatric surgery.
Many patients are encouraged to treat their obesity with diet and exercise, and this is good advice. But, patients with a BMI over 35 have about a 1% chance of achieving and maintaining a normal body weight through diet and exercise. Those are not good odds when your health is on the line. Obesity raises the risk of several life threatening diseases, including cancer, heart disease, diabetes, hypertension, and strokes.
Having bariatric surgery will not guarantee that you will become a normal weight as there are many factors that contribute to obesity and weight loss. But according to the ASMBS, "[a]round 90% of patients after bariatric surgery lose 50% of excess body weight and keep this extra weight off long-term." This resultant weight loss contributes to a reduction in the risk of the comorbidities of obesity, including hypertension, diabetes, heart disease, high cholesterol, and sleep apnea.
Dr. Shillingford, MD, PA performs gastric sleeve, gastric bypass, lap band, and revisional surgeries in South Florida. While his office is in Boca Raton, he also serves patients from nearby Coral Springs, Fort Lauderdale, Miami, Boynton Beach, and even as far as Orlando. Dr. Shillingford holds weekly meetings for prospective patients to learn about each type of weight loss surgery and see which, if any, is right for them. Call Dr. Shillingford's office at ((561) 483-8840 to schedule your consultation or visit https://www.drshillingford.com/contact-us.html.