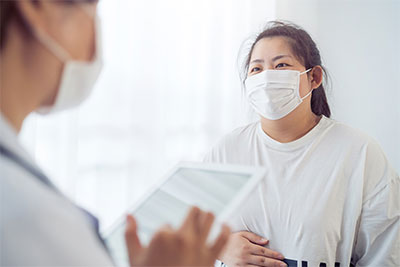 With over 42% of adults in the US living with obesity, there are literally millions of people trying to lose weight every day. While diet and exercise are the first step in weight loss, they are often not the answer for long term weight loss for many adults. This isn't because of a lack of willpower or choosing the wrong diet. Obesity is a complex disorder. Often obesity is caused by more than eating too much and not enough exercise. Genetics, mental health, environmental factors, and many other issues often contribute to obesity. Because of this, the solution is often more complex than diet and exercise. According to the American Society of Metabolic and Bariatric Surgery, "when a patient has a body mass index (BMI) greater than 35, their chances of reaching a normal body weight for a lasting period of time is less than 1%."
This is where bariatric (weight loss) surgery comes in. "Around 90% of patients after bariatric surgery lose 50% of excess body weight and keep this extra weight off long-term," according to ASMBS. Losing weight is not just about looking better. Obesity can lead to several potentially life threatening conditions, including type 2 diabetes, heart disease, stroke, hypertension, and cancer. Weight loss can help reduce the risk of developing these conditions. If the comorbidities are already present, weight loss can help reduce the severity of the conditions and sometimes reduce or eliminate the need for medications for them.
The three most common types of obesity surgery are gastric sleeve, gastric bypass, and gastric band surgery. They each have their own pros and cons. You can compare the surgeries here. To find out which surgery, if any, are right for you it's best to consult a medical professional. Dr. Shillingford, MD, PA is a board-certified surgeon specializing in advanced laparoscopic surgeries, including gastric sleeve, gastric bypass, and lap band surgery. Dr. Shillingford offers an online based Informational Session to learn about each of the obesity surgeries offered at his Boca Raton practice. These free sessions are offered every Wednesday at 5pm EST. To schedule your free Informational Session, call Dr. Shillingford's office at (561) 483-8840 or contact us here.