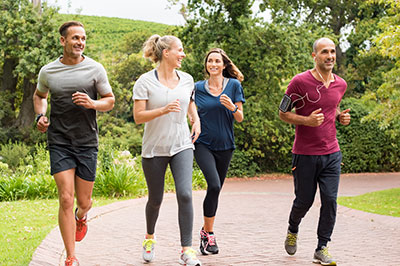 As the COVID-19 virus pandemic reshapes the world around us seemingly daily, one thing that is certain is that our normal lives have been disrupted. Many bariatric patients rely on the structure of their post-surgical eating and exercise regimes to stay on track with their weight loss. For many, that has been sidelined. While your trips to the gym or class may be put on hold for now, gastric sleeve, gastric bypass, and lap band patients still need to fit exercise into their bariatric lifestyles.
Exercising at home or outside is not only possible, but it can be fun, too. There are a wide variety of exercises and workout routines that can be done at home or outside if you are mindful of social distancing. If you have exercise equipment, this is a good time to use it. You may have some or all of the following:
Treadmill
Elliptical machine
Resistance bands
Weights
Kettlebell
If you don't, there are still lots of things you can do at home:
Dance to music
Aerobic workout videos
Yoga or pilates
Bodyweight exercises
If you don't have space to workout at home, you can go outside to exercise. Some suggestions are:
Walking or hiking
Jogging or running
Cycling
Swimming
Shooting basketball hoops
Hula hooping
Jump rope
These are just suggestions. If you have a workout routine that you can continue and still follow your local guidelines for social distancing related to the Coronavirus, go for it. But, be mindful of changing regulations as we navigate these unprecedented times.
For more suggestions for at-home workouts, you can read through Dr. Shillingford's past blogs and his Facebook page. A lot of workout videos of various lengths and intensities are available online, search through them and find some that suit your abilities and preferences.