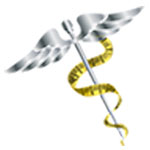 As the year comes to a close many of us are starting to think about New Years resolutions. No matter what stage of bariatric surgery you are in, pre-op or post-op, incorporating physical activity is one of the best ways to guarantee weight loss results and improved fitness. Today we want to share a revolutionary exercise program that keeps you motivated long after the first of the year: Zumba.
Zumba fitness classes incorporate high energy music and dance moves so that instead of a dreaded work out you feel as though you are at a dance party! You can expect to work out every inch of your body while dramatically increasing energy levels each and every class. The group environment acts as a support system to keep you on track and it is designed for all ages. To continue on your weight loss journey and find a Zumba studio near you, visit www.zumba.com.
Featured Studios:
BRICK CITY HEALTH AND FITNESS
524 S. Pine Avenue
Ocala, FL 34471, US
352-342-9138
LATINXPLOT DANCE STUDIO
8555 W Mc Nab Road
Tamarac, FL 33321, US
954-305-4397
HARBOUR ISLAND ATHLETIC CLUB
900 S. Harbour Island Boulevard
Tampa, FL 33602, US
813- 202-1950
GREY OAKS COUNTRY CLUB
2400 Grey Oaks Drive North
Naples, FL 34105, US
239-994-4973
DANCEWORKS STUDIO
3229 Curry Ford Rd
Orlando, FL 32806, US
407-454-1808
Dr. Shillingford is a board certified surgeon who specializes in bariatric or weight loss surgery including the Sleeve Gastrectomy (Gastric Sleeve), Gastric Bypass, and Lap-Band procedures. His patients come from across the state of Florida including Tampa, Orlando, Naples, and Ocala. To learn more about Dr. Shillingford's integrative weight loss surgeries and all-inclusive fees please call his office in Boca Raton, Florida at (561) 483-8840.