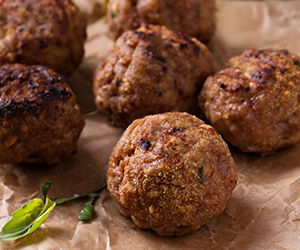 Are you looking to incorporate more vegetables into your diet? Vegetables are often high in fiber, low in calories, and are chock full of vitamins, minerals, and antioxidants. Adding low carbohydrate vegetables, such as zucchini, into your diet is a good way to feel fuller without adding a lot of calories. This can help you reduce your overall caloric intake and promote weight loss without feeling hungry.
One cup of zucchini has less than 40 calories, but is a good source of copper, manganese, and vitamin C, as well as antioxidants and carotenoids. In addition, zucchini offers 2.5 g of dietary fiber, which is helpful in regulating blood sugar levels. With its low caloric content and high fiber content, zucchini is a great addition into the diet of bariatric patients. Gastric sleeve, gastric bypass, and lap band patients can get the benefit of the low carbohydrate vegetable adding bulk to their diet without adding a lot of calories, which can assist with their post bariatric surgery weight loss.
Zucchini, or summer squash, is plentiful this time of year. If you are looking for ways to use up your stash, try adding it to your meatballs. These Turkey Zucchini Meatballs could be delicious with tomato sauce. Add some fresh mozzarella and fresh basil to complete the meal.
Turkey Zucchini Meatballs
Adapted from www.kimshealthyeats.com
1 pound ground turkey
1 egg
1 cup zucchini, shredded and excess water squeezed out
⅓ cup bread crumbs
1 tbsp Italian seasonings
⅓ cup shredded Italian cheese
Salt and pepper to taste
Fresh basil (use as garnish)
Directions:
Preheat oven to 350 degrees.
In a large mixing bowl, add all the ingredients (except fresh basil), and mix with hands until combined.
Form into consistent meatball sized balls and place on a baking sheet 2 inches apart from each other. Bake for about 15-20 minutes depending on the size.
Remove from oven and serve with tomato sauce and garnish with fresh basil.
This recipe if offered by Dr. Shillingford, M.D., P.A., a board certified surgeon specializing in laparoscopic and bariatric surgery. Dr. Shillingford's gastric sleeve, gastric bypass, and lap band patients come from all over South Florida for his exceptional services. Many patients come from local towns of Boca Raton, Delray Beach, Fort Lauderdale and Miami, and others travel from longer distances, such as Jacksonville, Ohio, Texas, New York, and Hawaii. Dr. Shillingford encourages his gastric sleeve, gastric bypass, and lap band patients to reduce the caloric content of their diets, but encourages healthy proteins and vegetables.