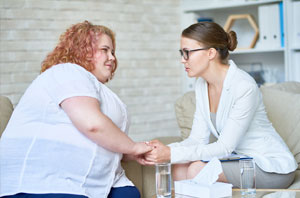 Bariatric surgery is the most effective way for obese individuals to lose weight and keep it off. Many studies over the last three decades confirm that finding. It has been proven to be more effective than diet, exercise, and medications at producing and maintaining weight loss. With more than one third (36.5%) of US adults being classified as obese, it would seem that bariatric surgery would be more common. According to ASMBS, only 193,000 people had bariatric surgery in 2014 despite millions of American suffering from obesity.
Why isn't bariatric surgery more common?
One reason why bariatric surgery is not more common is that insurance does not always cover weight loss surgery. For those without insurance and those whose insurance does not cover gastric sleeve, gastric bypass, or lap band surgery, they do have the option to pay for the surgery out of pocket.
For Dr. Shillingford's gastric sleeve, gastric bypass, and lap band patients, the current out of pocket pricing is:
Gastric Sleeve $10,500
Gastric Bypass $17,000
Lap Band $9,700
For some, these prices may make weight loss surgery seem out of their reach. But when you factor in the cost of obesity, it may make the cost of surgery seem less unattainable.
According to the CDC, obese individuals pay an estimated $1,429 (42%) more than normal weight people for their health care per year. Being obese for 8 years will cost you more than paying out of pocket for lap band or gastric sleeve surgery.
If your BMI is over 35, you can expect to pay more for your health care. If you also have a comorbidity, such as type 2 diabetes, hypertension, sleep apnea, high cholesterol, or mobility issues, your costs for health care likely rise even higher, making the out of pocket cost of gastric sleeve, gastric bypass, or lap band surgery seem not so out of reach.
To schedule a free informational session with Dr. Shillingford, MD to learn more about gastric sleeve, gastric bypass, and adjustable gastric band surgery, call his Boca Raton office at (561) 483-8840. Informational sessions are held weekly, but space is limited so please call to reserve your spot. If you are traveling from a further distance, such as Orlando, Tampa, Jacksonville, or even a different state, please inform Dr. Shillingford's office. Dr. Shillingford does accept many insurance carriers, please see a partial list here. For those without insurance, please review all that is included in our affordable out of pocket pricing.