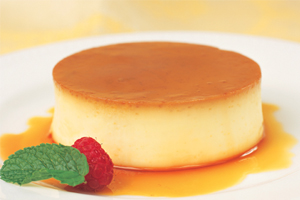 Dr. Kahlil A. Shillingford, Boca Raton, FL would like to share this Thanksgiving recipe. Dr. Shillingford specializes in bariatric weight loss surgery includeing gastric lap band, gastric sleeve, gastric bypass in the Boca Raton area including Ft. Lauderdale, Tampa, Orlando, Port St. Lucie, Miami, Boynton Beach.
Buck tradition this Thanksgiving and forgo standard pumpkin pie. Instead, whip up a smooth, spicy and low-calorie flan.
Number of Servings: 8
Ingredients
1/2 cup unpacked brown sugar
1/2 tsp ground cinnamon
1/4 tsp ground cloves
1/8 tsp cayenne pepper
1/8 tsp table salt
16 oz canned pumpkin
1 cup fat-free evaporated milk
1 cup fat-free evaporated milk
3/4 cup fat-free egg substitute
8 tbsp lite whipped desert topping
1/2 medium orange(s), cut into 8 thin wedges
Directions
Preheat oven to 350°F.
Stir together sugar, cinnamon, cloves, cayenne and salt in a large bowl.
Whisk in pumpkin, milk, orange juice and egg substitute; divide among eight 6-ounce custard cups.
Set custard cups in a high-rimmed roasting pan and pour boiling water around them to a depth of 1 inch.
Bake until firm around edges and slightly puffed, about 45 minutes.
Remove cups from water (careful not to burn yourself), cool completely, cover and refrigerate.
Before serving, top each cup with a tablespoon of whipped topping and an orange wedge.
Number of servings 8