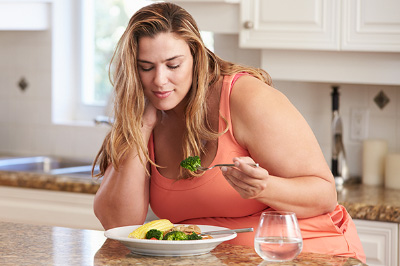 Before gastric sleeve, gastric bypass, and lap band surgery, bariatric surgeons often recommend patients limit their sugar intake as part of their presurgical preparations. Dr. Shillingford, MD recommends his patients begin reducing their sugar intake more than two weeks prior to their surgery date. This reduction in sugar can help with the transition to their preop diet, encourage presurgical weight loss, and help reduce the size of the liver.
While reducing sugar intake definitely has its benefits, it can also bring an unexpected obstacle: sugar detox symptoms. After cutting back sugar intake, people may experience unpleasant symptoms. These can include:
Sugar cravings
Headaches
Nausea
Lack of energy
Muscle aches
Irritability or anxiety
Stomach cramps
Feeling down
Bloating
Lightheadedness
The good news is that symptoms are usually mild and are temporary. Symptoms of sugar detox will subside on their own as your body adjusts to a lower sugar intake. These symptoms can take a few days or even a few weeks to disappear, but they will go away.
There are some things you can try to minimize the symptoms of sugar withdrawal:
Eat at regular intervals to try to prevent any crashes in your blood sugar levels.
Include more dietary fiber. This can help prevent blood sugar spikes and crashes. Fiber can be found in whole grains, vegetables, fresh fruits, beans and legumes, and nuts.
Eat protein with each meal to help control appetite and reduce cravings.
Drink more water. Try to avoid sweeteners in your water (even if they are zero calorie sweeteners) as they may increase sugar cravings.
Exercise regularly. This can help regulate blood sugar levels and supply much needed endorphins to help make you feel better.
Try to avoid stress, which can contribute to food cravings.
For more information on Dr. Shillingford's recommendations for what weight loss surgery patients should do prior to the bariatric surgery, please refer to Dr. Shillingford's website or call his office at (561) 483-8840. Dr. Shillingford, MD, PA is a board-certified surgeon specializing in advanced laparoscopic and robotic surgery, as well as obesity surgery. His Boca Raton office is conveniently located for patients near Miami, Fort Lauderdale, Coral Springs, West Palm Beach, Wellington, and surrounding areas.