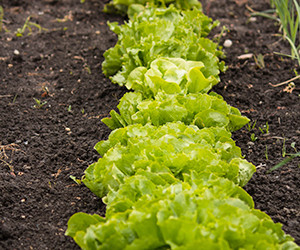 Dr Shillingford's weight loss surgery practice located in Boca Raton, near the towns of Delray Beach and Coral Springs is excited to share summertime recipes. Summertime is a time to want fresh, clean living and enjoy relaxation. Weight loss surgery patients frequently are seeking healthier eating patterns as well as healthy lifetime changes.
Below are some summer garden crops to both try growing and eating. We picked crops we felt the environs of Boca Raton and neighboring towns of coral springs and delray beach could sustain.
Peppery arugla is a mustard green also known as rocket. The fast growing seeds can be direct-sown and will mature in about 40 days; stagger plantings weekly for a longer harvest period. Enjoy the greens in salads, pasta dishes or on pizza. Yum!
Green onions are commonly used in weight loss surgery recipes due to their versatility in dishes such as vegetable stir fry. We are always looking to make stir fry low sodium and low saturated fat. Plant onions sets one inch deep in well drained soil. You will harvest scallions with slender bulbs and long, edible leaf stalks similar to the common variety sold in most grocery stores.
Lettuce, buttery lettuce is one of our favorites. Lettuce is a main stay and core ingredient in many salads and is commonly used in weight loss surgery recipes. Loose leaf lettuces are among the easiest, fastest crops to direct-sow and grow. Most varieties will mature in about 45 to 60 days, and the baby leaves can often be picked in as little as 30 days. For a continuous harvest of fresh greens, do successive plantings a week or two apart.
Green markets are abound in Boca Raton, Delray Beach and Coral Springs; wherever you live check you local paper or town website to learn more about green markets or nurseries where you can learn to grown, eat and enjoy summer garden crops. Dr Shillingford's practice loves to share weight loss recipes and summer is a time to create and explore your garden and neighborhood for healthy choices for eating!