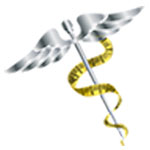 High blood pressure, diabetes, and heart conditions are only some of the comorbidities that have been shown to result from years of unresolved weight issues. This awareness has initiated a movement in the medical world to find a solution to the growing population struggling with their weight. It is evident that there is no quick fix to chronic conditions such as this; however, research has demonstrated that surgical intervention provides the only long-term control of morbid obesity.
Dr. Shillingford offers the Gastric Sleeve (Sleeve Gastrectomy), Gastric Banding, and Gastric Bypass surgeries as options for weight loss. By visiting our office you are taking the first step to managing your weight effectively once and for all. Our integrative surgical weight loss program is designed to help bridge the gap between you and a road to the sustained weight loss you want to achieve.
It is important to us that patients understand their bodies and learn to honor the importance of good nutrition and exercise. Our patients have access to monthly nutritional support meetings to help them manage their eating habits after the surgery. These meetings are held by out registered dietitian in a safe and friendly group setting, allowing patients to ask questions and interact with one another. Additionally we provide menu plans and recipes on our website which are packed with nutrients and easy to make!
Every other month patients also have available to them behavioral support meetings with our board certified psychiatrist. These meetings address common lifestyle and psychological matters related to weight management and weight loss surgery. Part of maintaining a healthy lifestyle is having the proper attitude and gaining control in personal matters.
Begin your journey to wellness by calling today for a free consultation:
(561) 483-884; Boca Raton, FL
We look forward to hearing from you!