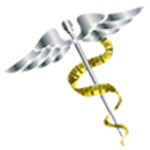 Many Americans today are trying to lose weight in various ways; they are attempting numerous diets. One recent diet is the paleo diet for aiding obese, overweight individuals to lose weight. It is also know to be a healthy diet as well by many. At Dr Shillingford's weight loss surgery practice (procedures such as sleeve gastrectomy, lap band and gastric bypass) we hear about diets that various patients have tried in the past; this one seemed interesting and becoming popular.
The paleolithic also popularly referred to as the caveman, stone age and hunter gatherer diet, is a modern nutritional plan based on the presumed ancient diet of wild plants and animals that various hominid species habitually consumed during the paleolithic era—a period of about 2.5 million years which ended around 10,000 years ago with the development of grain-based diets. It consists mainly of fish, grass-fed pasture raised meats, eggs, vegetables, fruit, fungi, roots, and nuts, and excludes grains, dairy, potatoes, refined salt, refined sugar, and processed oils. It was popularized in the mid-1970s by Dr Walter L. Voegtlin who argued there is a genetic component and advantage it this diet. Below is an example of a paleo diet recipe.
Sweet Potato Soup
1 tablespoon coconut flour
1 tablespoon coconut oil
1 1/2 cups chicken or vegetable broth
1 1/2 cups cooked cubed sweet potatoes
1/4 teaspoon ground ginger (or fresh, to taste)
1/8 teaspoon ground cinnamon
1/8 teaspoon ground nutmeg
1 cup coconut milk
salt and pepper, to taste
In a heavy saucepan, over medium-low heat, cook the coconut flour and
coconut oil, stirring constantly until the roux turns a light caramel
color. Add the chicken broth, bring to a boil, and then lower to a simmer.
Stir in the sweet potatoes and spices. Bring to a simmer again and cook for
5 minutes more.
In a blender, puree the soup in batches (or all at once if blend pitcher is
big enough) and return to saucepan (or use a hand blender). Add the coconut
milk and gently reheat the soup. Season with salt and pepper and serve.