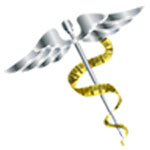 This year we celebrate National Stress Awareness Day on November 1st. Take this day to identify and reduce the stress factors in your life.
There are many reasons we experience stress in our lives. It may be work, family, relationships, or finances that are stressing you out, or a combination of many factors. Use this day to think about what is causing you the most stress, how you can reduce it, and how you can best handle the stressor while is still remains in your life.
Unfortunately for many people their health can be a source of stress. Conditions like diabetes, heart disease, high cholesterol, obesity, impaired mobility, and sleep apnea can be a constant looming threat. It may impact not only their health, but how they are perceived by their supervisor and coworkers, their relationships with family, friends, and significant others, as well as the financial aspect of paying for medications, doctor's visits, and hospital bills.
If obesity is causing you stress, affecting your health, personal life, work life, and finances, National Stress Awareness Day may be a good day to investigate if bariatric surgery is right for you. If you have tried unsuccessfully to lose weight, have a BMI above 35, and have a comorbid condition (such as diabetes, heart disease, high cholesterol, hypertension, and/or sleep apnea), you may qualify for weight loss surgery.
Bariatric surgery is the only clinically proven and effective way to lose a significant amount of weight and keep it off. Many articles and studies point to the effectiveness of bariatric surgery, one can be found here http://obesityreporter.com/bariatric-weight-loss-surgery-statistics-updated-2015/. Many weight loss surgery patients also report significant improvements in their blood sugar levels, blood pressure, total cholesterol, and breathing, making gastric sleeve, gastric bypass, and lap band surgery more than just a way to lose weight. It can be a way to improve your overall health.
To calculate your BMI, learn more about each type of bariatric surgery, and to schedule an informational session, visit www.drshillingford.com. Dr. Shillingford, MD, PA, is a Florida based, board certified surgeon who specializes in advanced laparoscopic and bariatric surgery. Dr. Shillingford has performed over 4,000 bariatric procedures and has earned the distinction of being a Center of Excellence Surgeon. If you are ready to harness your health and find out if gastric sleeve, gastric bypass, or gastric band surgery is right for you, call us at (561) 483-8840 to schedule an in person or phone appointment today.