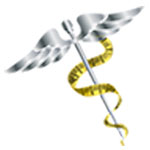 Study: Lap band surgery safe, long-term solution for obesity
Posted at: 01/18/2013 – WHEC CHANNEL 10
A new study finds lap band surgery is a safe and long-term solution for treating obesity.
Australian researchers followed more than 3,000 patients who underwent gastric banding as far back as 1994 when it was first introduced.
A significant number of people maintained an average weight loss of 57 pounds for over a decade after their procedure. And three quarters of patients with Type 2 diabetes no longer required medication to control their blood sugar.
There were no deaths associated with the lap band surgery.
Resource: Channel News 10 WHEC
Link: http://www.whec.com/news/stories/S2900934.shtml?cat=565