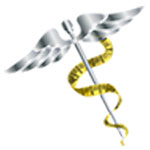 A recent scientific study has concluded that patients who underwent Laparoscopic Adjustable Banding saw a return in their investment in less than two years. The study included data representing millions of cases between 2003 and 2009 and featured patients with Body Mass Indexes ranging from 35 to above 40, encompassing all of the levels of obesity. Not only is the initial cost of surgery recovered in a short span of time, the study also showed a profit in the long term. Savings on medical expenses by participants, for example, reached $78,980 over the span of five years – a small fortune in comparison to the modest upfront cost of the LAP-BAND procedure. Scientific investigation such as this continues to support surgical treatment of metabolic disease as a valuable resource for patients who have been struggling with chronic obesity. These findings also validate the addition of bariatric surgery coverage to insurance plans nation-wide, making it more readily accessible to patients.
For more information on the study click on the attached article.
Dr. Shillingford has cared for patients coming to him from all across the state of Florida including Miami, Tampa, Orlando, Jacksonville, and Ft. Lauderdale. Please see our Success Stories page to learn how Dr. Shillingford has transformed their lives.
Dr. Shillingford provides an all inclusive rate of $8,900 for the LAP-BAND surgery. Call today for a complimentary consultation!