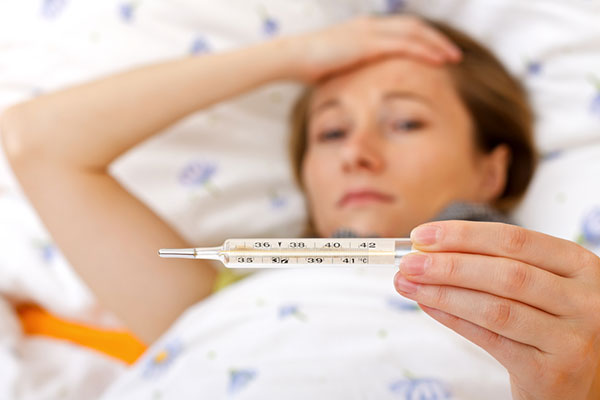 The flu is all over the news this winter. It's taking its toll across the country and, sadly, leading to dozens of deaths. While the news is not specifically related to bariatric patients, we want to keep our gastric sleeve, gastric bypass, and lap band patients healthy. That includes things like promoting weight loss, achieving normal blood sugar levels, reducing hypertension and high cholesterol, but also helping to reduce the chance of contracting contagious infections like influenza.
There really is no good news about the flu. The influenza virus can lead to fevers, chills, body aches, sore throat, runny nose, headaches, vomiting and/or diarrhea, and fatigue. It isn't fun and the best thing you can do is to avoid getting it. Prevention is the best measure. Health practitioners encourage getting a flu shot, especially if you are at higher risk.
The only silver lining is that many of the ways you can help prevent yourself from getting sick are also good for you. Cleaning and sanitizing your home (from laundering bed linens, to wiping down door handles, remotes, and light switches, to washing countertops and other surfaces) can help kill germs and prevent the spread, but it's also a good way of burning calories. Frequent hand washing is critical to reducing germs, including viruses that can lead to the flu but also bacteria that can lead to foodborne illnesses.
Keeping your immune system healthy is also key to reducing your risk of getting sick. While some people think that popping vitamin C pills will do the trick, taking a more whole body approach is a better method of boosting your immune system. Thankfully, these suggestions are also good for you, especially for those concerned about their health and wellness, like gastric sleeve, gastric bypass, and lap band patients. These evidence based suggestions for maintaining a healthy immune system include:
Eating a balanced diet, including fruits, vegetables, and fiber
Getting regular exercise
Quitting smoking
Reducing stress
Limiting alcohol consumption
Getting adequate sleep
Prevention is the best cure. Consider getting a flu shot if you haven't had it already this flu season. And take care of yourself, including eating well, exercising, and getting enough sleep. If you do get the flu, seek prompt medical care, especially if you are at high risk.
These suggestions are provided by Dr. Shillingford, MD, PA, a board certified surgeon specializing in advanced laparoscopic surgery and weight loss surgery. Dr. Shillingford's gastric sleeve, gastric bypass, and lap band patients are often at high risk as many patients have other comorbidities, such as diabetes, heart disease, and respiratory conditions such as sleep apnea. Dr. Shillingford is committed to improving the lives of his patients, including weight loss, but also their overall health, fitness, and well being. Many of Dr. Shillingford's bariatric weight loss patients come from local areas such as Boca Raton, Fort Lauderdale, and Miami, but many also come from farther locations like Orlando, Tampa, and Jacksonville, Florida.