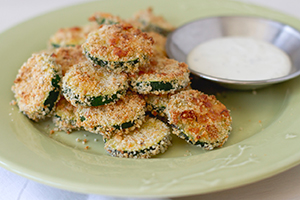 Thursday, February 9th is National Pizza Day. Are you surprised to hear that pizza has it's own day? Maybe you shouldn't be and here's why:
Pizza is enjoyed by many countries around the world
It's one of the only foods that can be topped with meat, poultry, fish, vegetables, or fruit and still be delicious
You can eat it for breakfast, lunch, dinner, or snack and it's completely socially acceptable
More pizzas are sold on Super Bowl Sunday than any other day of the year, followed by Halloween
Americans consume over 23 pounds of pizza each year
Gastric sleeve, gastric bypass, and lap band patients hopefully consume less than 23 pounds of pizza each year. But, even bariatric patients crave the Italian flavors of pizza. The trick to satisfying a pizza craving while sticking to your weight loss diet is to make the pizza yourself. By using ingredients that give you the pizza flavor but provide less calories, carbohydrates, and fats, gastric sleeve, gastric bypass, and gastric band patients can happily celebrate their love of pizza on National Pizza Day.
We've gathered some ideas to help deliver pizza flavor without all the calories:
Spinach salad with fresh mozzarella, cherry tomatoes, and a balsamic drizzle
Try a cauliflower crust instead of traditional dough
Use a low carbohydrate tortilla as your crust and top with sauce, cheese, and your choice of toppings
Use a vegetable as your base (try eggplant, portabella mushroom top, or half a pepper)
The above ideas are suggested by Dr. Shillingford, M.D., P.A., a Center of Excellence surgeon specializing in laparoscopic and robotically assisted bariatric surgery. Dr. Shillingford is proud to perform gastric sleeve, gastric bypass, and lap band surgeries in Northwest Medical Center's Center of Excellence for Bariatric Surgery, where patients are taken care of by staff specially trained in the field of bariatrics. This prestigious designation attracts patients from all over Florida, including Miami, Naples, Sarasota, Tampa, Orlando, Fort Lauderdale, and Jacksonville. Dr. Shillingford's weight loss surgery patients often ask for food ideas that easy to prepare, taste great, and are low in calories but rich in protein to fit into their post bariatric surgery diet.