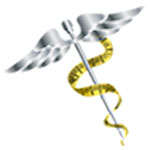 Bariatric surgery requires a long term commitment to lifestyle changes, especially when it comes to food choices. In fact, nutrition is one of the best ways to support the medical treatment and management of chronic illnesses such as hypertension, high cholesterol and, of course, diabetes. Dr. Shillingford's bariatric surgery program combines highly personalized service and a commitment to patient education. He offers the Sleeve Gastrectomy (Gastric Sleeve), Gastric Bypass, and Lap-Band procedures for patients across Florida stretching from Daytona Beach, Naples, and Tampa Bay to the Palm Beaches and Fort Lauderdale. As part of their treatment, patients receive behavior modification and nutritional support during their weight loss journey.
For many, one of the challenges of maintaining a bariatric diet is finding healthy substitutions for otherwise low nutrition options. It is important to establish a healthy habit early into the recovery process to consciously incorporate protein into every meal, even snacks desserts. Healthy sources of protein including dairy, soy, nuts, and lean meats. Here are some examples of easy recipes that are great as a snack or dessert and that are sure to curb cravings:
Strawberry Protein Blend
Ingredients:
2 oz (1/4 cup) plain Greek Yogurt
1 scoop Vanilla Protein Powder
1 teaspoon strawberry Sugar Free Instant gelatin
Sugar free sweetener, to taste
3 fresh strawberries (optional, depending on your post-op stage)
2 tablespoons sugar free whipped topping
Directions:
In a bowl, combine the yogurt, protein powder, gelatin powder, sweetener and 1 1/2 tablespoons of the whipped topping. Whisk until thoroughly combined. If you're using the fresh berries, slice into small bite-sized pieces. Stir the berry pieces into the yogurt mixture until completely incorporated. Top with the remaining 1/2 tablespoon of whipped topping and the strawberry slice. Enjoy!
Rice Pudding
Ingredients:
3 cups skim milk – or Soy Milk
1/2 cup basmati rice
1/4 cup sugar substitute like Splenda
1 tsp vanilla
1/4 tsp ground cinnamon or ground cardamom
2 peaches or nectarines, peeled and sliced thinly
Directions:
In a heavy saucepan, bring milk and rice to boil over medium heat. Reduce heat to low; stir and cover and cook for about 30 mins. or until most of the milk is absorbed. Stir in sugar substitute, vanilla and cardamom or cinnamon. Spoon into 4 custard cups and top with sliced fruit. Makes 4 servings.
Fruit Soft Serve Overnight Oat Parfait
Ingredients:
1/3 cup old-fashioned whole rolled oats (not instant or quick cook)
2 Tbsp chia seeds
1 cup plain or vanilla soy, rice, or almond milk
5-10 drops plain liquid stevia, to your taste
1 tsp cinnamon
1 medium peach, frozen
2-3 fresh or frozen strawberries
2 tsp fresh lemon juice
1 tsp fresh lemon zest (optional)
1 Tbsp agave nectar OR 5-10 drops plain liquid stevia, to your taste
Optional toppings: cacao nibs, dried fruit, granola or puffed rice
Directions:
For the overnight oats, place all ingredients in a bowl and stir well. Cover with plastic wrap and place in refrigerator overnight. For the soft serve, place everything except the agave in a food processor and process until the mixture becomes crumbly. Sprinkle with agave and continue to process another 20-30 seconds until it reaches ice cream consistency. To assemble, alternate layers of the oats and the fruit in a bowl or glass. Serve immediately and enjoy!
Dr. Kahlil Shillingford is a board certified surgeon who specializes in bariatric or weight loss surgery including the Sleeve Gastrectomy (Gastric Sleeve), Gastric Bypass, and Lap-Band procedures. His patients come from across the state of Florida including Daytona Beach, Naples, Tampa Bay, the Palm Beaches, and Fort Lauderdale. To learn more about Dr. Shillingford's integrative weight loss surgeries and all-inclusive fees please call his office in Boca Raton, Florida at (561) 483-8840.