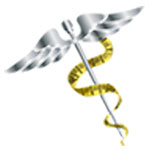 In a previous post, Dr. Shillingford recommended maintaining a diet largely composed of lean protein and healthy carbohydrates. Today, we share with you some simple high protein, low fat recipes that will guide you to success during each meal of the day. (A big thank you to one of our patients from Jacksonville, Florida for sharing her favorite omelet recipe!)
Cottage Cheese, Spinach, and Tomato Omelet
Nutrition Facts: Calories: 345.6, Fat: 2.2 g, Protein: 59.2 g, Carbs: 13.9 g, Fiber: 2.5 g Number of Servings: 2
Ingredients
1.5 cups of Egg Substitute
3/4 cup of 1% Cottage Cheese
1/4 cup of Raw Onions Chopped
1/2 cup Spinach – cooked, OR
1 cup Spinach
6 Cherry Tomatoes (diced)
Pam or Other Non-Stick Cooking Spray
Directions
Heat pan with good amount of cooking spray on burner at a high setting (I usually use between 6 and 8 on a scale of 1-10)
When cooking spray is sizzling, add in the 1.5 cup of egg substitute and the 1/4 cup of raw chopped onions
Make a traditional omelet – let the bottom of the omelet fry, occasionally lifting up the corners and tilting the liquid egg underneath to also cook
When your omelet is close to perfection, or almost to the color of brown you like on the bottom, put 1/5 cup of Cottage Cheese (try not to get too much of the liquid), the 1/2 cup of Cooked Spinach, and the chopped tomatoes evenly on 1/2 of the omelet
While still in the pan, let it cook like this for another 1-2 minutes, softening and warming all the ingredients!
Next, flip the bare half of the omelet over onto the full side, creating a half circle
Now you're done! Serve the omelet on a plate, top off with the remaining 1/4 cup of Cottage Cheese, and you have a delicious, low fat breakfast big enough for two
Tuna and White Bean Salad
Nutrition Facts: Calories: 219.1.6, Fat: 4.1 g, Protein: 27.6 g, Carbs: 20.4 g, Fiber: 6.1 g
Number of Servings: 4
Ingredients
2 cans chunk light tuna in water, drained
1 can white beans or chick peas, drained and rinsed
1 red bell pepper, diced
1/4 cup red onion, diced
1 tbsp olive oil
juice of 1 lemon
Optional: Parsley, tomatoes, cucumber
Directions
Mix ingredients and chill in the refrigerator for at least 4 hours
Serve on a bed of your favorite greens and enjoy!
Turkey Meatloaf
Nutrition Facts: Calories: 220.6, Fat: 2.7 g, Protein: 28.5 g, Carbs: 13.3 g, Fiber: .4 g
Number of Servings: 8
Ingredients
2lbs Ground turkey (choose the low fat options)
1-pkg Stove Top Stuffing Mix
1 Large Egg
1/2c. Water
1/4c. Ketchup
Directions
Preheat oven to 350 degrees.
Mix all the ingredients, but omit 1/8c. Ketchup.
Form into a loaf and place in a glass baking dish (make sure there is enough room around edges). Glaze top with remaining ketchup
Bake 350 degrees for 45-55 minutes. Inside should be 165+ degrees before serving
Enjoy this family favorite as part of your diet!
Dr. Shillingford is a board certified surgeon who specializes in bariatric or weight loss surgery including the Sleeve Gastrectomy (Gastric Sleeve), Gastric Bypass, and Lap-Band procedures. His patients come from across the state of Florida including Tampa, Orlando, Miami, Jacksonville, and Tallahassee. To learn more about Dr. Shillingford's integrative weight loss surgeries and all-inclusive fees please call his office in Boca Raton, Florida at (561) 483-8840.