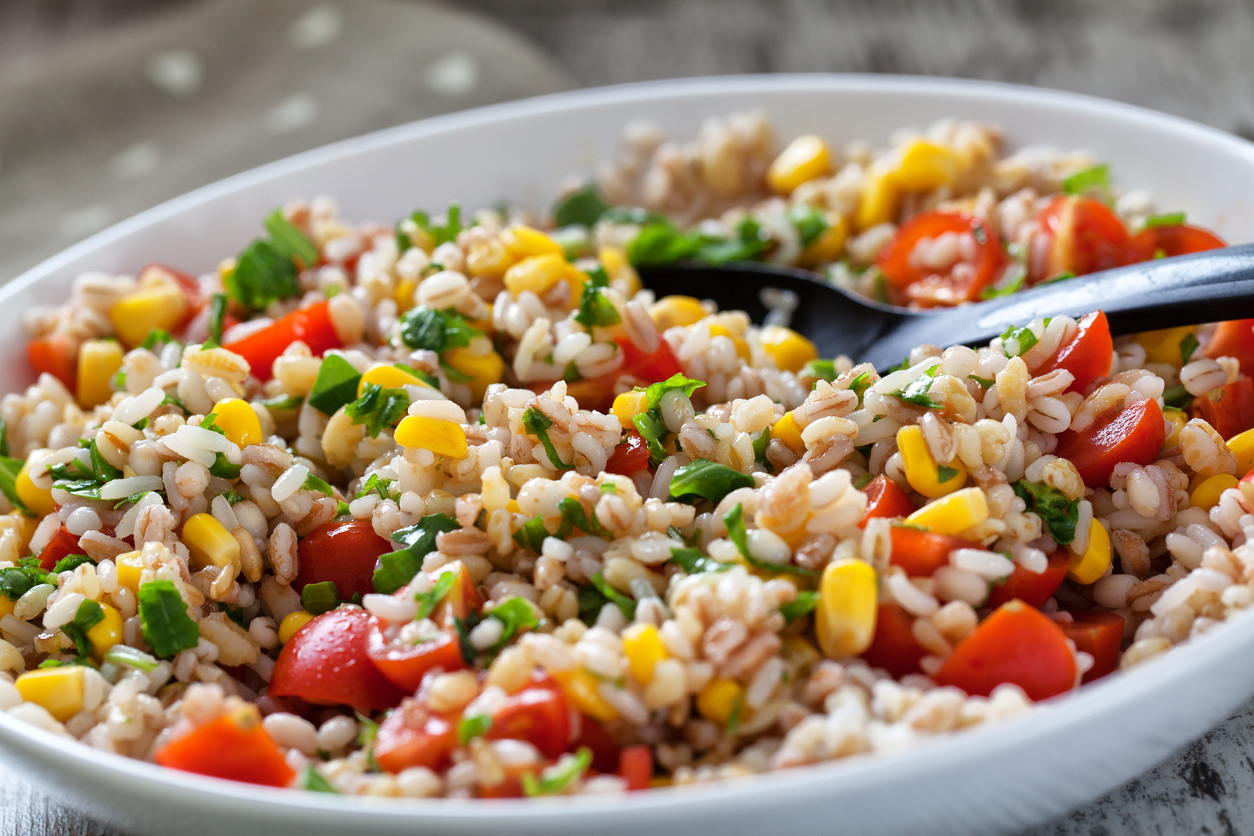 Do you incorporate farro into your gastric sleeve diet? Many people haven't even heard of farro, and even less have tried it. But farro is a grain that bariatric patients should consider including in their weight loss diet. Let's take a closer look this Italian grain.
Farro is a grain that dates back to the ancient Roman empire where it was part of the diets of both peasants and royals alike. These days the ancient grain is making a comeback as a high-fiber specialty food. Unlike quinoa, farro does have gluten, so those with celiac disease should steer clear. But others, including gastric sleeve, gastric bypass, and lap band patients, can benefit from adding the high fiber, high protein grain into their diet.
One cup of cooked pearled farro has 68 calories (which includes the 14 g of carbohydrates and 2 g of fiber), 3 grams of protein, and is a good source of at least 10 vitamins and minerals. The dietary fiber helps give this grain positive benefits to digestion and also cardiovascular health. It has a nutty taste, and some people liken it to a cashew flavor. As such, it blends well in salads, as a side to most proteins, adds bulk to soups, and works well in breakfast dishes.
This grain is particularly beneficial for bariatric weight loss patients because it provides nutrient dense calories, protein, and dietary fiber. The high content of dietary fiber helps with bowel regularity, but also can help you feel fuller for longer, which in turn can help you lose weight. Getting enough protein is something that many bariatric patients struggle with, and farro is a carbohydrate that also supplies a healthy dose of protein. And it supplies a lot of nutrition in those 68 calories per cooked cup.
While there are 3 types of farro- spelt, emmer, and einhorn- it is the einhorn and the emmer that are the best for bariatric patients. The einhorn is the most whole grain variety, but should be soaked overnight before cooking. The emmer may be the most popular form of the grain, as it still has a partial husk (helping to add fiber) but cooks quicker than einhorn, making it easier to incorporate into daily cooking.
The above Food Highlight is offered by Dr. Shillingford, M.D., P.A., a board certified surgeon specializing in advanced laparoscopic and bariatric surgery. Dr. Shillingford's gastric sleeve, lap band, and gastric bypass patients come to his Boca Raton office from all over Florida, including Boca Raton, Miami, West Palm Beach, Orlando, and Tampa. His weight loss surgery patients are often looking to explore new and different foods, and although farro is anything but new, it certainly is different for many people.