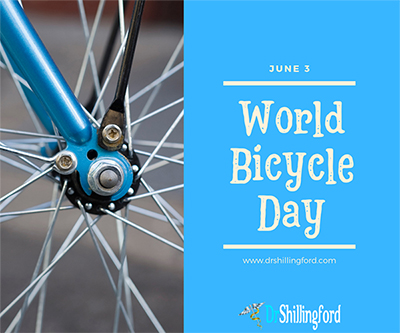 For bariatric patients new to the gym or just starting to incorporate workout classes into their weight loss regime, hearing foreign workout lingo can be a natural exercise repellant. In this Focus on Fitness, we look to dispel some stress and anxiety people have about trying a new fitness class by explaining what a Spinning class entails. We want to make you feel comfortable trying a new workout by letting you know what it is and what to expect.
When you hear the word "Spinning," you may not know what kind of workout it actually is. Spinning is a trademarked name for indoor cycling on stationary bikes. Other indoor cycling classes with different names may be offered, with the instructors trained on the specifics of each program. There will be rows of bikes in a room, the lights may be bright, fast music may be played loudly, and an instructor may be shouting commands through a headset at the riders to get them to exert themselves. The workout will take the rider through a warm-up followed by cadences, sprints, climbs, and a cool down period.
Spinning classes are available at most gyms and can make a great choice for beginners. You don't need to invest in a variety of equipment to participate. Workout clothes, sneakers, a water bottle, and maybe a towel to wipe your brow would be all you need to bring. No helmet required. You will have the ability to adjust the resistance level of the bike to make it harder or easier, which is good for beginners and experts alike. A spinning class is a good choice if you aren't into a choreography based workout. Since it is a low impact workout, it can also be a good choice for those with joint problems.
The routine may vary from class to class, and workouts may vary from instructor to instructor preventing you from getting bored. But, by the end of the workout no matter who the instructor is, you should come away feeling like you had a good aerobic workout and worked your leg and core muscles. Classes typically last 30-75 minutes and can burn up to 900 calories depending on your level of exertion.
If it will be your first time Spinning, arrive a few minutes early to find a bike and orient yourself to how it feels in every position. Make sure you inform the instructor it is your first time so he or she can keep a watchful eye on you. Adjust the bike to your body, moving the seat height or handlebars so that it feels comfortable, and adjusting the tension. Practice each of the positions. First, practice the seated flat position where you are seated with your hands on the closest handlebars. Second, practice the standing flat in which you stand while holding on the closest handlebars. Lastly, try the standing hill climb in which you stand and hold the farthest handlebars. Get a feel for each position so you are comfortable when it's time to use them during the class.
Trying a new exercise routine is always easier when you know what to expect. And the more comfortable you are, the more likely you may be to keep doing it. As the consistency of exercise is key to weight loss following gastric sleeve, gastric bypass, or adjustable lap band surgery, it is important to find an exercise routine that fits your lifestyle and schedule. If you feel that Spinning or other indoor cycling class is something you'd like to try, look at your gym's class schedule, bring your water and towel, arrive early, and enjoy the ride.
Exercise is important to maintaining a healthy body and mind and is integral in helping Dr. Shillingford's bariatric patients achieve their weight loss goals. This Focus on Fitness is provided by Dr. Shillingford, MD, PA, a board-certified general surgeon specializing in laparoscopic and bariatric surgery. Dr. Shillingford's lap band, gastric sleeve, and gastric bypass patients frequently cite exercise as one of the things that have helped them achieve their weight loss goals, and also something they find easier to do after they have experienced some weight loss. Dr. Shillingford's bariatric patients come from all over South Florida including Boca Raton, Wellington, Coral Springs, Fort Lauderdale, and Miami, as well as Orlando, Jacksonville, and New York.