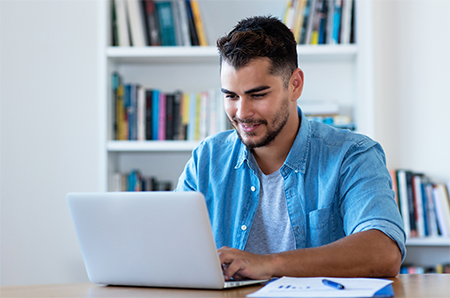 As part of Dr. Shillingford's bariatric surgery package (including his out of pocket packages), Dr. Shillingford's office communicates to his patients via a monthly emailed newsletter. This newsletter goes straight into your inbox during the first week of each month, and includes office happenings, dates and links for Nutrition Support Meetings, recipes, nutrition information, exercise tips and motivation, and other potentially useful information. A follow up reminder email is also usually sent before the final support group meeting each month to ensure that everyone who wants to join has the opportunity to sign up.
This newsletter is a vital link between Dr. Shillingford's office and his weight loss surgery patients. If you are a current or former patient of Dr. Shillingford's and do not receive his monthly newsletters, you can sign up by clicking here or by emailing amy@drshillingford.com and requesting to be added to his newsletter contact list. All new patients are added to the newsletter automatically, but if you have not received it, check your other email folders or email Amy and request to be added.
If you are considering gastric sleeve, gastric bypass, or lap band surgery, check out what Dr. Shillingford's patients have to say about him and their surgeries and "like" Dr. Shillingford on Facebook and Pinterest to learn more about the bariatric lifestyle and if it is right for you.
Dr. Shillingford, MD, PA is a Boca Raton based bariatric surgeon, who specializes in gastric sleeve, gastric bypass, and gastric band surgeries. Dr. Shillingford has performed over 4,000 surgical procedures and is heralded by his patients for his skill, knowledge, patience, and bedside manner. If you're ready to improve your health, call his office at (561) 483-8840 to schedule your consultation today.