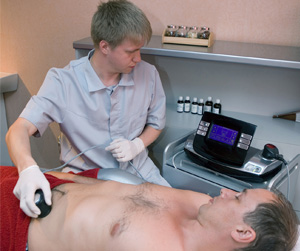 Did you walk out of your doctor's office with a prescription for an abdominal ultrasound? Maybe you complained about abdominal pain, or your hormone levels are abnormal, or you are experiencing inflammation in your abdomen.
In your abdomen, you have several major organs: stomach, gallbladder, large intestine, small intestine, liver, pancreas, spleen, and appendix. (Note: If you've had bariatric surgery, your stomach and possibly intestines will appear surgically altered.) You have other stuff in there too, like blood vessels, adipose tissue, and other tissue. With so much in one area, it's hard for doctors to know what's giving you trouble without being able to see inside. The abdominal ultrasound helps medical professionals getting a better picture of inside your abdomen.
Here are a few things an abdominal ultrasound can detect:
Causes for abdominal pain
Evidence of your bariatric surgery
Liver disease
Kidney stones
Gallstones
Appendicitis
Pancreatitis
Abdominal growths or tumors
Hernia
Cancer
Abdominal aortic aneurysm
Gastric sleeve, gastric bypass, and lap band patients can often be at higher risk of having the procedure as, often times, obesity or a prior history of obesity puts them at higher risk of gallstones, cancer, or possibly other conditions. Bariatric patients should make sure that their medical chart reflects which weight loss surgery or surgeries they have had in order for the radiologist and prescribing doctor to have an accurate understanding of your abdomen.
An abdominal ultrasound can help doctors understand what you have going on in your abdomen. It is often a quick procedure done in an outpatient office. It is considered a low risk procedure, especially compared to other types of medical imaging. Getting it done promptly when ordered is essential, and can prevent further problems.
If Dr. Shillingford's weight loss surgery patients think they may have gallstones, a hernia, or an appendicitis, seek medical attention either by calling 911 for an emergency, or scheduling an appointment for non life threatening conditions. Call Dr. Shillingford's Boca Raton office today at (561) 483-8840 to schedule your appointment.