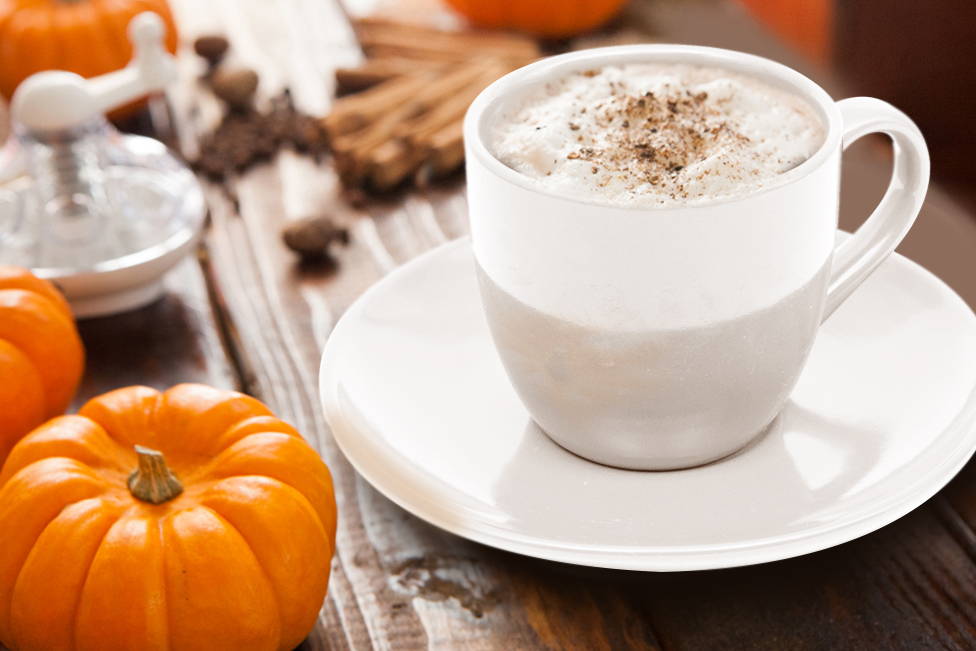 While some coffee houses brew their own seasonal blends of coffee flavors that have a cult following, you can very easily brew a delicious cup of seasonally flavored coffee at home. For gastric sleeve, gastric bypass, and gastric band patients, skipping the coffee house and brewing your own can be a smart choice for several reasons.
First, it will save you a ton of calories. A 20 oz pumpkin flavored coffee with whipped cream can reach nearly 500 calories! Adding that to your gastric sleeve diet or post bariatric surgery diet can not only prevent you from losing weight, but cause you to gain weight. Brewing your own can save you over 400 calories!
Second, skipping the coffee house will help alleviate the temptation of buying a snack or treat. The sweet treats staring back at you while you wait to place your order can add many more unnecessary calories to your diet. You're best advised to skip them altogether and the best way to do that is to skip going to the coffee house.
Finally, by brewing your own pumpkin flavored coffee or other seasonal blend, you can control what you add to it. This is critical for weight loss surgery patients. By making your own cup of coffee you have control over the type of milk and sugar you add, and the amounts of each. This step can save you many calories. Adding whole milk and one sugar to a cup of coffee will only add about 50 calories (the coffee itself has only about 2 calories). By reducing the fat content of your milk and/or switching to a non calorie sweetener, you can reduce the calories even further. But, by adding the spices, you can still get the flavors you crave this time of year.
How do you do it? It's easy. Follow this simple recipe or make your own spice blend to satisfy your taste buds.
Pumpkin Flavored Coffee (4 cups)
2 tbsps coffee grounds
4 cups water
2 teaspoons pumpkin pie spice blend (found in the spice aisle at your grocery store)
1 teaspoon real vanilla extract
½ tsp cinnamon
You can brew your coffee in a drip coffee maker or percolator by adding the water as indicated, then combining the coffee grounds, spices, and vanilla in the filter or percolator cup. Brew the coffee per the device instructions. For better results, consider making in a French Press by combining coffee, spices, and vanilla in the French Press, then adding boiling water and letting it steep for 10 minutes. Add your preferred combination of milk and sweetener and enjoy!
The above recipe is offered by Dr. Shillingford, M.D., P.A., a board certified surgeon specializing in laparoscopic and obesity surgery. Dr. Shillingford's gastric sleeve, gastric bypass, and lap band patients come from all over South Florida for his services, including Boca Raton, Miami, Fort Lauderdale, West Palm Beach, Orlando, and Jacksonville. Dr. Shillingford's surgical weight loss patients are often seeking tips to reduce their calories while still enjoying rich and inviting flavors, and this recipe is sure to please.