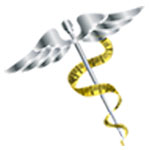 Dr. Shillingford's bariatric surgery practice oversees the care of clinically obese patients for surgical treatment of their conditions. His local patients come for the nearby Miami area and those who travel do so from Daytona Beach, Naples, and beyond. Regardless of whether they come from near or far, they all receive highly personalized care and nutritional support during their weight loss journey. In fact, nutrition is one of the best ways to support the medical treatment and management of chronic illnesses such as hypertension, high cholesterol and, of course, diabetes.
Some of the most scientifically supported medicinal foods are foreign in origin. Fortunately for us, however, South Florida is diverse enough in both climate and culture that obtaining ethnically diverse ingredients is attainable. In addition, supplements are common in liquid and capsule form. To continue our discussion regarding diabetes super foods, we introduce three nutritious ingredients of Southeast Asian origin that may complement diabetic treatment.
Eggplant (Brinjal)
Non-starchy, low carbohydrate and soluble fiber
Rich in Vitamin C, Potassium, and Calcium
Containshenols and a very low glycemic index (GI)
Helps to maintain the blood sugar levels in diabetic patients
Common Forms: Vegetable
Indian Blackberry (Jambul)
Rich in Vitamin A & C, Iron, Magnesium
Contains: Linolic acid, a natural compound with liver protecting, antitumor and antiviral properties
Known in traditional Ayurveda medicines to decrease blood sugar
Common forms: extract, capsules
Fenugreek
Contains amino-acid 4-hydroxy isoleucine, an amino acid that aids in insulin secretion
Excellent source of minerals like copper, potassium, calcium, iron, selenium, zinc, manganese, and magnesium
Also rich in many vital vitamins that are essential nutrients for optimum health, including thiamin, pyridoxine (vitamin B6), folic acid, riboflavin, niacin, vitamin A, and vitamin-C
Common forms: spice, seed powder capsules and extracts.
As always, please discuss any complementary medicinal therapies with your primary care physician. Due to the fact that these supplements may lower blood sugar, it is important to monitor levels closely when used along with conventional therapies for diabetes. The combination of the two may lower sugar below normal levels.
Dr. Shillingford is a board certified surgeon who specializes in bariatric or weight loss surgery including the Sleeve Gastrectomy (Gastric Sleeve), Gastric Bypass, and Lap-Band procedures. His patients come from as far as Miami, Daytona Beach, and Naples Florida. To learn more about Dr. Shillingford's integrative weight loss surgeries and all-inclusive fees please call his office in Boca Raton, Florida at (561) 483-8840.