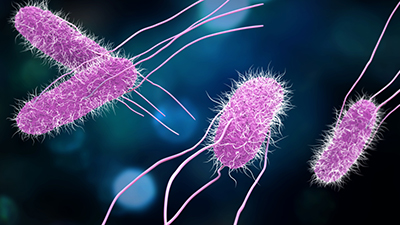 Popular snack items have recently been recalled over fears of Salmonella contamination. Hopefully Dr. Shillingford's gastric sleeve, gastric bypass, and lap band patients are following their bariatric weight loss diets and not snacking on these carbohydrate heavy treats. But, in case some weight loss patients have indulged or have these items in the house for other family members, we want you to be aware of the potential risk.
Pepperidge Farm announced a recall on four flavors of Goldfish crackers. This recall comes on the heels of Mondelez International recalling 16 varieties of Ritz crackers. Both food companies were informed by a food supplier that a whey protein ingredient had possibly been contaminated by Salmonella. According to the USDA's Food Safety and Inspection Service, "The whey powder in an FDA-regulated product that is being voluntarily recalled by the producer, Associated Milk Producers, Inc. (AMPI). Additional FSIS-regulated products containing the recalled whey powder may be added to this public health alert a more information becomes available."
The food manufacturers voluntarily recalled their products not because anyone had been sickened, but out of caution. Salmonella is a bacteria that can cause serious and sometimes fatal infections, especially among those who have a weakened immune system such as children, elderly, and those who have recently had surgery (including bariatric surgery). Salmonella commonly causes fever, nausea, vomiting, abdominal muscles cramping, and diarrhea within 12 to 72 hours after eating a contaminated food. Symptoms can persist for four to seven days. For weight loss surgery patients who struggle to drink enough water, adding diarrhea and fever can elevate their risk of dehydration, which is the most common cause of rehospitalization after bariatric surgery.
While we hope Dr. Shillingford's gastric sleeve, gastric bypass, and lap band surgery patients are choosing healthy snack options (like lean meats, plain yogurt, cheese, fruits, and vegetables), we also want share the recall information just in case. Dr. Shillingford also performs many general surgical procedures, such as appendectomy, gallbladder removal, and hernia repair for inguinal hernia, umbilical hernia, femoral hernia, hiatus hernia, and incisional hernia. These other surgical patients could be at risk after eating contaminated food as well. For more information on the recall, read the FDA issued statement here
For more information about the different types of surgeries Dr. Shillingford performs (including gastric sleeve, gastric bypass, gastric band, gallbladder, and hernia surgery) check out his Website.