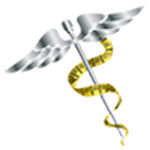 Many patients who go through weight loss surgery decide to change their lifestyle and start making wiser decisions about their eating habits.
The food you eat can affect your health and your risk for certain diseases. To eat healthier food, you may need to change some of your daily routine.
You don't need to make huge changes to eat healthier. And you don't have to change your habits all at the same time. It's best to set small goals and change your habits a little bit at a time. Over time, small changes can make a big difference in your health. The journey through weight loss surgery can be very rewarding and fun while learning new recipes.
Here is one healthy recipe that could help you reduce calories and fats:
I call this avocado dip "light and easy" because it so easily complements just about any light summer dish that I'd be silly not to share the recipe with you.
Light & Easy Avocado Dip
Serves 4
This simple dip is perfect for just about anything. Serve it with chips, tostadas and tacos, grilled meats, veggies, shrimp skewers, bean and rice bowls, or your favorite crackers.
Ingredients
2 medium to large ripe avocados, pitted
2 tablespoons fresh lemon juice
1 teaspoon onion powder
1 teaspoon granulated garlic powder
1/4 teaspoon sea salt, or to taste
Instructions
Scoop the avocado flesh into a food processor fitted with the steel blade or a blender. Add the lemon juice, onion powder, garlic powder, and salt. Process until completely smooth. Serve.
If you would like to learn more about weight loss surgery, contact Dr Shillingford's office at 561 483 8840. We are located near Delray Beach - Florida!