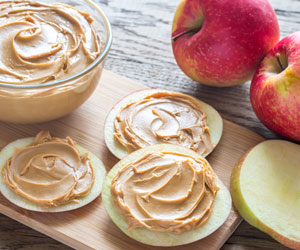 Sandwiches are the old standby for lunch. Ham, turkey, tuna, or roast beef on white, wheat, rye, wrap, or a roll. Mix and match to suit your preference. They are quick, easy, filling, able to eat on the go, and tasty.
The problem?
For some, there's no problem. But, for gastric sleeve, gastric bypass, and lap band patients, sandwiches can be a problem. First, the traditional sandwich can too large to consume in one sitting after your stomach size has been reduced with bariatric surgery. The post surgical stomach is too small to comfortably handle a typical lunchtime deli sandwich. This can lead to weight gain and stretching of the stomach- not what weight loss surgery patients are looking for. Also, a typical deli sandwich can often have between 500 and 800 calories. This means a gastric sleeve, gastric bypass, or lap band patient could eat it, but wouldn't have many calories left for the day to fit in all the vitamins, minerals, fiber, and protein they need in addition to just calories.
The solution?
One solution is to eliminate all or most of the bread and focus more on the protein and add in vegetables or fruits, when possible. This can be easier than you think. It just takes some imagination. And the sandwich you create can be just as tasty but with less carbs and calories and potentially even have more vitamins, minerals, and fiber.
Here are some of our favorites:
Reimagined PBJ: Instead of your typical white or wheat bread slathered with peanut butter and jelly, use whole fruit as a substitute for both the bread and the jelly. For example, use banana slices or cored apple slices and some natural peanut butter to create a better PBJ sandwich.
Reimagined Meat and Cheese: No matter which meat and/or cheese you prefer, there's a way to reimagine it. You could simply make meat and cheese roll ups by taking a slice of each of your favorites, placing them on top of eachother, and rolling them up to eat with your hands. If you want to add it some extra flavor, you can sneak apple, avocado, or olive slices in the middle. If you like some crunch with your protein, try wrapping the meat and cheeses with a lettuce leaf or tucking some coleslaw in the middle of your roll up.
Reimagined salad sandwiches: Tuna, chicken, and egg salad can be premade, which makes them super easy for breakfast, lunch, dinner, or snack. Plus, they are usually soft and easily tolerated by many bariatric surgery patients. While these salads can be eaten just with a fork, you can reimagine them into "sandwiches" by adding some vegetables. Add a spoonful of egg salad to a sliced tomato or even a rye bread crisp. Or add a dollop of tuna onto a thick cucumber slice or in half of a mini bell pepper. Chicken salad can be spooned down the middle of a celery stick for a reimagined classic flavor combination.
These reimagined sandwiches are better for gastric sleeve, gastric bypass, and lap band patients because it's easier to make smaller portion sizes that are more compatible with a reduce stomach capacity. Also, many incorporate fresh fruits and vegetables as opposed to breads. This helps add flavor but also fiber, which can help you feel fuller for longer. The possible combinations to create reimagined sandwiches seem endless, which can keep you from getting bored with your lunchtime meal, so have fun and enjoy a tasty meal!
The above suggestions are offered by Dr. Shillingford, MD, PA, a board certified surgeon specializing in gastric sleeve, gastric bypass, and lap band surgery. Dr. Shillingford's patients come from all over the state of Florida, including Boca Raton, Miami, Fort Lauderdale, Tampa, Orlando, Jacksonville, and Parkland, to have their bariatric surgery performed by a Center of Excellence surgeon at a Center of Excellence in Bariatric Surgery. While bariatric surgery has been proven to be the most effective treatment for morbid obesity, bariatric patients who commit to following their doctor's recommendations on diet and exercise tend to have the greatest success in weight loss and improvements in their health.