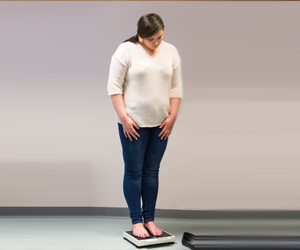 The amount of weight you lose after bariatric surgery can be affected by weight control practices and eating behaviors after surgery. Over 2000 study participants who had either gastric bypass or adjustable gastric banding were monitored for 3 years after their bariatric surgery. Researchers found that the greatest variability in weight loss outcomes could be tied to three postoperative behaviors:
Weekly self-weighing
Stopping eating when feeling full
Ceasing continuously eating during the day
The bariatric patients in this study who self weighed regularly, stopped eating once full, and stopped eating continuously during the day would be predicted to lose 39% of their baseline weight, which is 14% greater than those bariatric patients who did not make positive steps in those 3 behavior change variables. For a person who weighed 250 pounds before bariatric surgery, the difference would be 97 pounds weight loss by following the three behavior changes, compared to a 62 pound weight loss without the three positive behaviors.
The biggest take home message this study suggests is that significant weight loss differences after bariatric surgery can be achieved by changing behaviors that you have control over. After your gastric sleeve, gastric bypass, or lap band surgery, take steps to get the most of your bariatric surgery. Weigh yourself weekly. Try to do it the same day and time each week and wear something similar each time for consistency. Stop eating when you feel full. It's OK if you haven't finished your meal. Your stomach is telling you it's full, listen to it. Eat only when you're physically hungry, which shouldn't be all day. Boredom and stress can make us want to eat often during the day. But before you reach for food, be mindful if you are eating out of hunger or for other reasons.
Dr. Shillingford, M.D., P.A. is a board certified surgeon specializing in advanced laparoscopic and obesity surgery. Dr. Shillingford's gastric sleeve, gastric bypass, and adjustable lap band patients work so hard after their bariatric surgery to lose weight and improve their health. By incorporating these three behaviors into their post bariatric surgery lifestyle, they can get even more benefit to their weight and overall health. For those in the Boca Raton, Delray Beach, Wellington, West Palm Beach, Fort Lauderdale, and Miami area who are interested in bariatric surgery, Dr. Shillingford holds informational meetings on Wednesdays. Call his office at (561) 483-8840 to schedule your session today!